Week 4 w/b 22.11.21
Reading - Read your stage book at home. If you are on Accelerated Reader you can quiz on your book with this link (when you have finished your book). There are also some Victorian reading activities this week.
Spellings - Wash, what, was, bander, quantity, quality, mother, here and two.
Rainbow words - Write out your spellings in different colours. Can you make a pattern? Write out each word at least four times.

Making up sentences with your spellings in - With a grown up make up sentences with your spellings in. You or the grown up need to write these down. You can have more than one of your spellings in the same sentence, but every spelling needs to be covered. Keep these safe for the next activity.
Dictated sentences - A grown up can read out the sentence to you made up in the previous activity and you write it down. Can you get the spellings and the other words in your sentences correct?
Quizzing - On Friday, grown up will read out your spellings and you write them down onto a piece of paper. Check your spellings with your grown up. How many did you get right or which words to do you need to practice more?
Literacy
Literacy Monday - Today we are working on our research skills. Using these websites, fact pages and videos, how many facts can you find out about some of the jobs Victorian children had? Write down at least five. Remember to ask a grown-up if there are any words you do not understand. Factories, Chimney Sweep, Mines, Trappers, Child Labour, Why did Children Work?
Literacy Tuesday - Now that you know about some of the jobs children had in the Victorian times, can you think of adjectives to describe them? Remember that adjectives are describing words. See the attachment below.
Literacy Wednesday and Thursday - Use the fact sheets attached below to help you. Can you re-write some of the sentences to make them more interesting and exciting to read? Could you use some questions and adjectives or even use some connectives to join short, boring sentences together?
Literacy Friday - Draw some illustrations to go with your writing. Remember your illustrations need to match what you have written about! Can you write a caption to go with each illustration?
Maths - See the attachments below
Maths Monday - Play on Numbots for at least 20 minutes. Use these songs to help you practise your counting up and down in different numbers. If you are confident in this, try playing Hit the Button to practise your x2, x5 and x10 tables. For a challenge, try your x3 tables. How many points can you get for each times table?
Maths Tuesday - Can you draw Base 10 to work out the adding number sentences?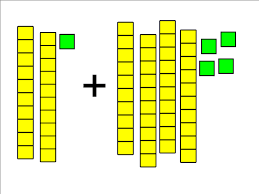 Maths Wednesday - Can you add three 1-digit numbers together?
Maths Thursday - Bonds to 100 with tens and ones
Friday - Make a start on/continue working on your Victorians Topic Homework