Week 3 w/b 18.11.21
Reading - Read your stage book at home. If you are on Accelerated Reader you can quiz on your book with this link (when you have finished your book). There are also some Victorian reading activities this week.
Spellings - Join, large, bridge, gentle, giant, magic, brother, father and we. Record these into your spelling book.
Rainbow words - Write out your spellings in different colours. Can you make a pattern? Write out each word at least four times.

Making up sentences with your spellings in - With a grown up make up sentences with your spellings in. You or the grown up need to write these down. You can have more than one of your spellings in the same sentence, but every spelling needs to be covered. Keep these safe for the next activity.
Dictated sentences - A grown up can read out the sentence to you made up in the previous activity and you write it down. Can you get the spellings and the other words in your sentences correct?
Quizzing - On Friday, grown up will read out your spellings and you write them down onto a piece of paper. Check your spellings with your grown up. How many did you get right or which words to do you need to practice more?
Literacy
Literacy Monday - Using this website and these videos. How many facts can you find out about Victorian schools? Write down at least five. Video 1, Video 2. Remember to ask a grown-up if there are any words you do not understand.
Literacy Tuesday - Watch these videos. Victorian School 1. Victorian School 2.
Literacy Wednesday - Today you will need some imagination! Using what you have found out about Victorian Schools, write a short diary about what you think it might have been like to go to a Victorian School. See the attachments below. You can finish this tomorrow. See the attachment below for a WAGOLL to help you.
Literacy Thursday - Finish your Victorian School diary.
Literacy Friday - See the comprehension activity below about Victorian workhouses.
Maths - Please see the links and attachments below
Maths Monday - Subtracting 1-digit numbers from 2-digit numbers crossing 10
Maths Tuesday - Count backwards on the number lines to answer the subtraction number sentences
Maths Wednesday - Draw tens and ones, or Base 10, then count them up to answer the adding number sentences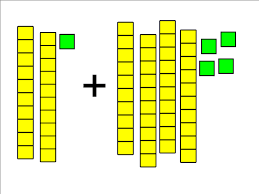 Maths Thursday - Play on Numbots for at least 20 minutes.
Education for Safety - Staying safe in different places. Please see the attachment below.
History 1 - Can you discuss how Victorian School is similar and different to school now? See the attachment below to help you.
History 2 - Speak to a relative that is older than you. The older, the better! For example could you phone a grandparent or a great-grandparent? Think of some questions that you would like to ask them about when they went to school. For example, what punishments did you have? Did you have hot school dinners? What were the teachers like? When you have found out the answers think about what is the same and what is different about your relative's school and St Peter's?
PE - Netball. If there is a safe place at home to practise, try some chest passes, bounce passes, shoulder passes and overhead passes. Google these with an adult to find out how to do them effectively. What do you need to remember to stay safe on the Internet?
Make a start on your Victorians Topic Homework