Wednesday 14th July 2021
Good morning Year One,
We hope you have enjoyed your home learning so far this week. Here are some tasks for today.
You might like to start the day by moving along to this dance about time through the day:
You could also get warmed up for your learning by joining in with this Go Noodle dance:
PE
If we were in school, we would be having a PE session today, and we would be going through some races for Sports Day. At home, you might like to set up your own obstacle courses for a mini sports day with your family. We would love to hear what you come up with!
RE – Neighbours - Zoom at 9:30am
What would you do if you saw someone without a coat, who needed help?
You might like to watch this clip to see what other people did...
Today we are going to be listening to the story of The Good Samaritan.
Here is a video clip to watch if you are unable to join us for the Zoom meeting. You might like to start watching it from about a minute into the clip, if you would like to get straight to the story:
Here is a Lego version that you might enjoy:
Your main task today is to re-tell the story of The Good Samaritan. Below you will find some resources to support you with this.
Re-tell the story by writing what is happening in the pictures attached below. The pictures are already in sequence to help you.
If you would like a challenge- you could cut up the pictures and then re-order them before writing your re-telling.
Here is a key word mat to help:
In the next attachment, you will find the pictures in order and some sentences for you to read.
Cut and stick the sentences in the correct order to match the pictures.
There are also some questions at the bottom of the page to think about and answer, if you would like to.
Why was the Samaritan a good neighbour?
Challenge Questions: Can you give an example of a time you have been a good neighbour to someone?
Can you give an example of when someone has been a good neighbour to you?
Maths – Zoom at 11:00am
In this session, we will be consolidating telling the time at o'clock and half past.
Here is a worksheet that links to the main learning from the session today.
Here are some half-past times shown on clocks- can you think about what you do at these times of the day and draw and write about them.
These are some challenge questions to think about and explain the errors made:
Finally, the cards below have different word problems. If you are confident telling the time at half past, you might like to have a go at answering some of these problems.
This is a consolidation sheet for anyone who would like to consolidate telling the time at o'clock:
Phonics Zoom- 1:00pm:
We will be continuing to familiarise ourselves with words beginning with 'wh'. Remember to have a go at learning your 'wh' spellings for your quiz on Friday.
Have a look at the picture below. Can you spot and read any tiny 'wh' words? It is attached below, for you to print off at home if you would like to get a closer look! Or you can zoom into it on screen to see the words on a larger scale.
We will be looking at these words in our Zoom session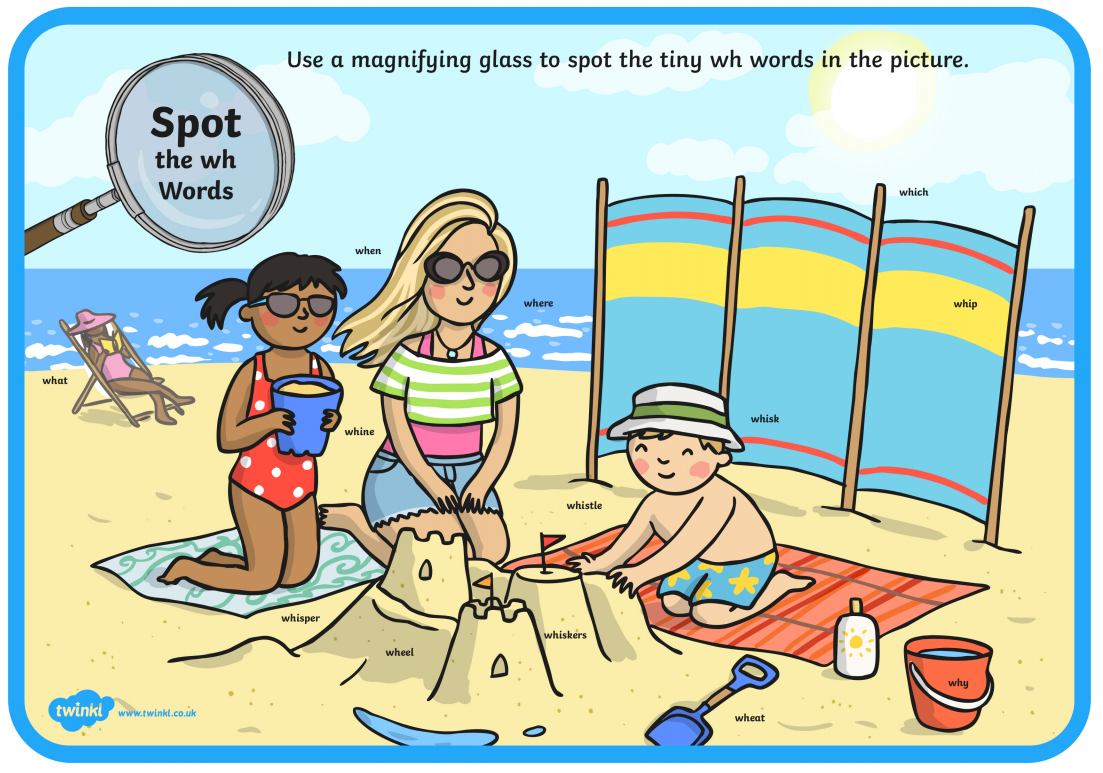 We will also be working out a 'wh' cross word together, here is one to have a go at before the Zoom, if you would like to.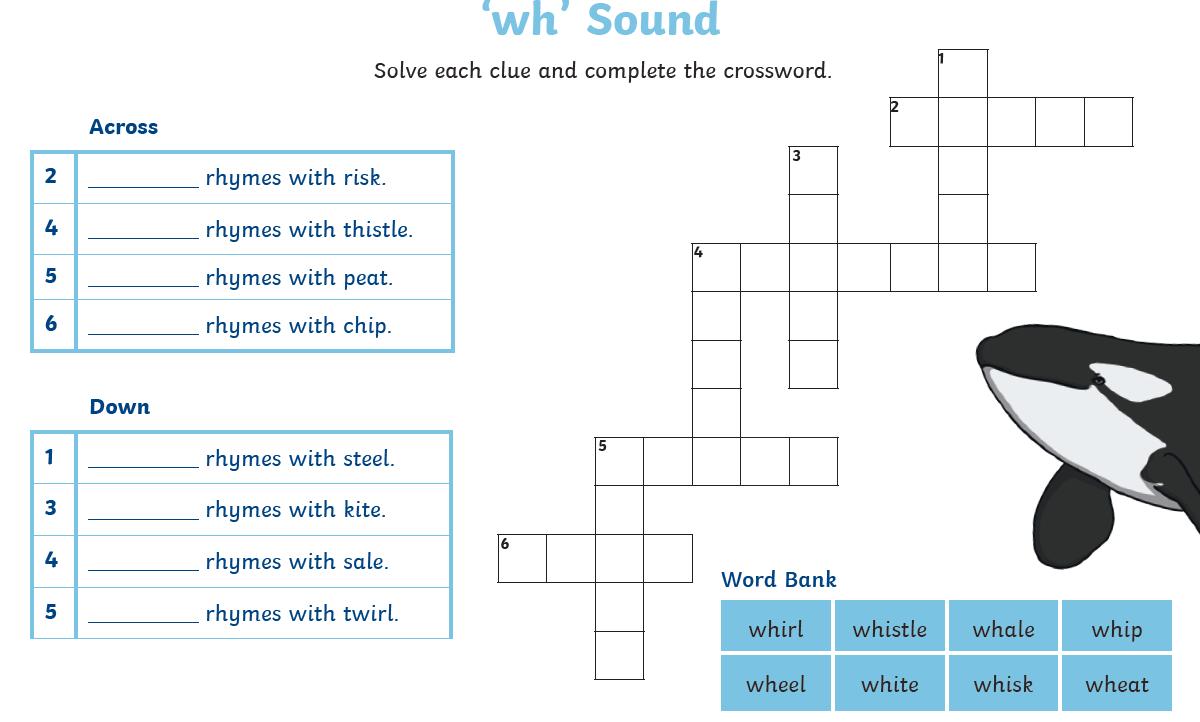 Below you will find three similar crosswords, select the one best suited to your child, the first option with the rhyming clues is the easiest of the three.
Art - summer art - observational studies
If you are able to, go outside and look at some grass- can you see any daisies?
If so- look closely at the lines and shapes to draw them from first-hand observation.
If you are not able to go out and look for daisies, here are some pictures to look at instead: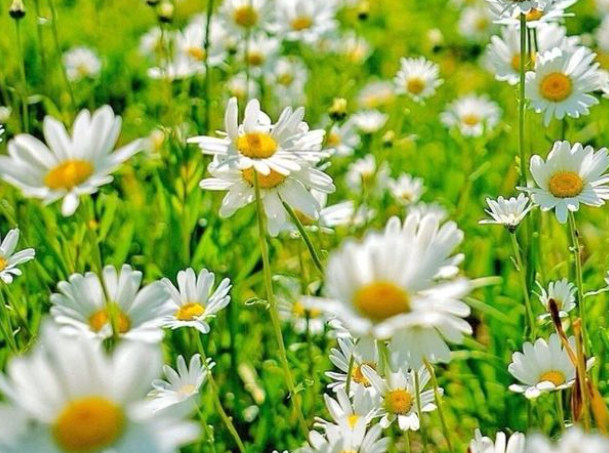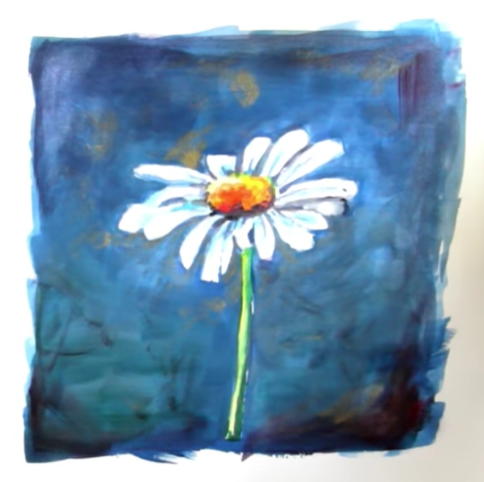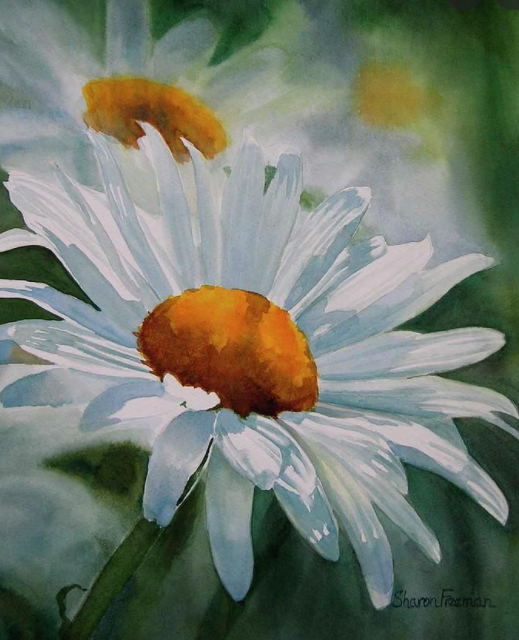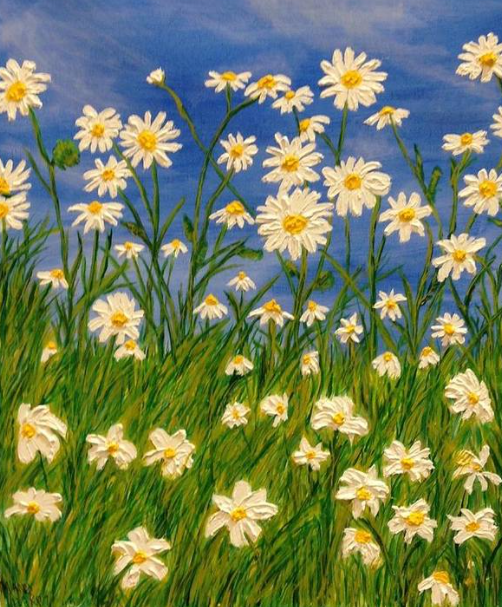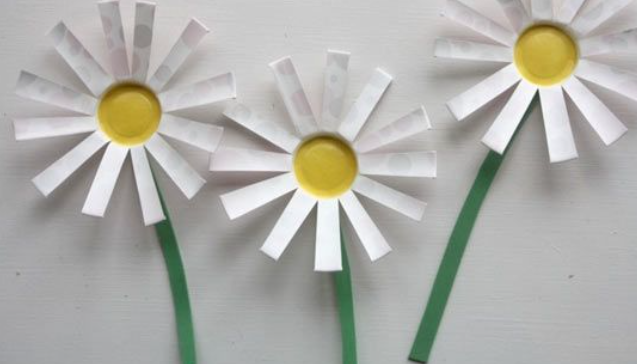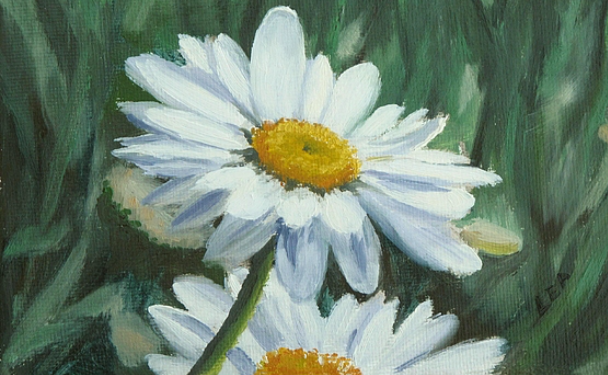 Using whatever art or craft resources you have at home, re-create a daisy- this could be a pencil drawing, coloured sketch, painting, pastel or collage.
Maybe you could produce the same image using different materials each time.
Here is a video that shows you how you could draw a daisy- if you get some paper and pencils, you could have a go at drawing along at the same time!
This video shows you how coloured pencils can be used to draw a daisy- it is quite long, but you could skip through to see how the daisy emerges.
The following video shows you one way to paint a simple daisy- again, you might want to skip through parts of it, just to get an idea.
We hope you have all enjoyed your learning from home today. Thank you for working so hard again today.