Vocabulary
As well as having the skills to decode a text, learning new vocabulary is vital for all children to understand the texts and world around them.
At St Peter's, we teach children ways in which to understand new vocabulary that they may come across - through using the context of a text, to ways in which to research the word to having the drive to simply asking! Developing vocabulary is an integral part of the teaching experience across the curriculum.
Staff are especially interested in ensuring that pupils are confident in understanding tier two curriculum words.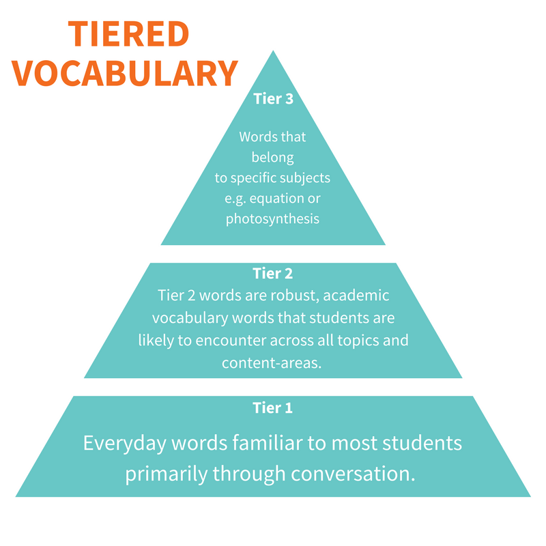 These are tackled in weekly sessions in Key Stage Two: robust vocabulary sessions, where children learn and explore tier two words in order to be more confident when using them or coming across them in texts.