Tuesday 13th July 2021
Tuesday 13th July 2021
Good morning,
We hope you had a super day of home learning yesterday.
Here is your learning for the day.
You might like to start off with a yoga disco and a stretch to get ready for your work.
Today we will meet at 9:30 for our Literacy Zoom.
We will be reading the story 'Don't Dip your Chips in your drink Kate!' by Caryl Hart and Leigh Hodgkinson.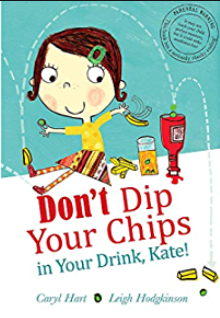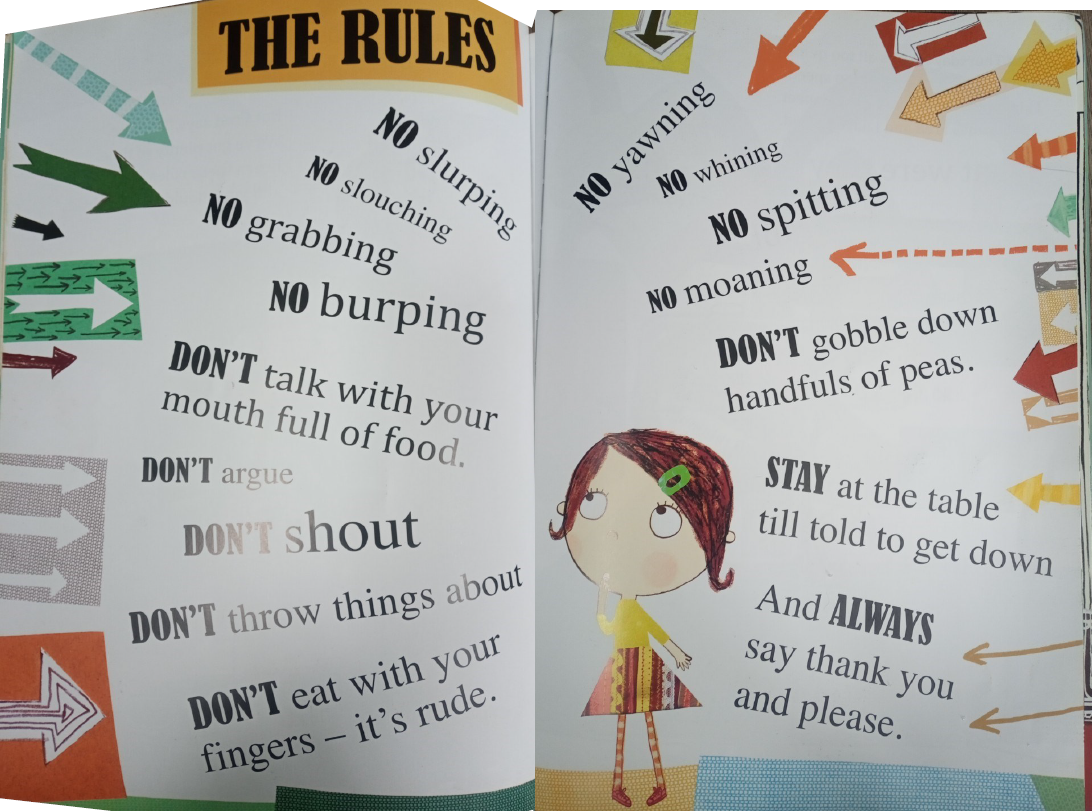 We will then be talking about the sort of rules we think we should follow, if we were to have tea with the Queen.
The writing task will be explained during the Zoom.
The children will be asked to write rules for eating tea with the Queen.
We will be turning the negative rules from the books into positives.
The children will also be asked to check their rules for capital letters, finger spaces and full stops.
Can they think of anywhere to use an exclamation mark?
Here are three sheets of paper with royal scrolls to write your rules on, if you wish. Or simply write them on some paper you have at home. There are different amounts of lines on each page- you don't need to print them all, select the page most appropriate:
Everyone should be able to think of and write at least 3 rules, in their neatest handwriting.
Here are the rules from the book to print off if needed- they are the same as the photo above.
If you are unable to make it to the Zoom- here is a video of the story being read:
Reading, Spelling, and Phonics Games:
If you finish your writing task in good time, you might like to have a go at working on your 'wh' spellings- ready for a quiz on Friday.
You might also like to spend a few minutes reading. You could even work on some phonics games on 'Phonics Play' or read on 'Teach your Monster to Read':
https://www.phonicsplay.co.uk/
https://www.topmarks.co.uk/phonics/balloon-phonics-cvc-game
https://www.teachyourmonstertoread.com/
If you have time, you could also spend some time logging on to 'Nessy' spelling or 'Numbots'.
At 11:00 we will meet for a Maths Zoom.
We will be telling the time at half past the hour.
We will be reading the time on the clock in the input session and your child might like to make a clock at home, prior to 11:00, so they can join in with showing the time on their own clock at home, or use it to show the times as part of the follow-up tasks. They made one in school last week to use this week, so they should be clock experts!
Here are some simple clock templates, but you are welcome to be more creative and make your own! Maybe you could even make your own Big Ben styled clock!
or
Here are some follow-up tasks that you might like to have a go at. There are some matching cards- read the time and match the clock face to the time in words/numbers.
There is also a game that you might like to play.
Here are some challenge cards- if you are superb at telling the time at half past, you might like to give these challenges a go!
This afternoon, we will meet at 1:00 for a Phonics Zoom session.
We will be reading the words on the postcard below- you might like to have a go at spotting them at home, too.
Challenge: You could draw and label the beast described and then write 2 or 3 sentences about it. How many 'wh' words can you use in your sentences?
Here is a roll and read game with 'wh' words- we have only played these games as reading games so far, but maybe you could cover the word and have a go at spelling it (without looking) in order to colour the word and get 3 in a row.
Science/Art
At the end of the day, we would like you to continue with your work on seasons and make a collage, draw or paint a picture of 'summer'. You can select any aspect of the season to record- it might be a beach scene or flower/grass scene or a summer garden. Maybe you would like to study bugs found in the summer! Perhaps you would like to include as many pictures as you can think of, or focus on one specific area, such as summer clothing or fun things to do in the summer. The choice is yours. Be as creative as you would like to be!
Here are a few images to inspire you.
We look forward to seeing what you come up with!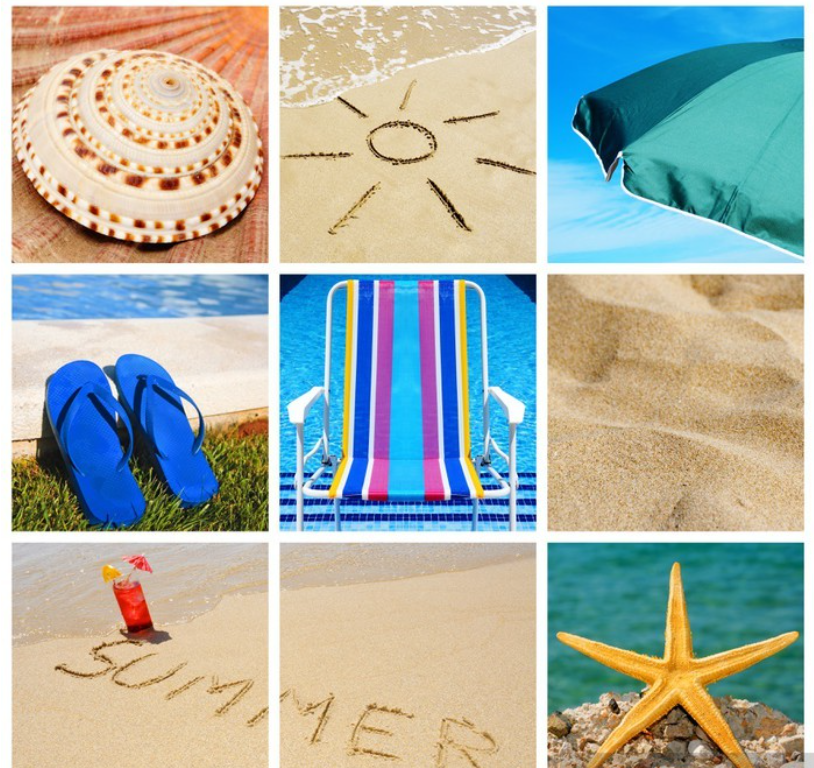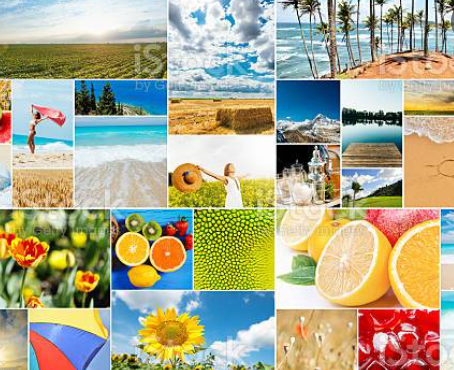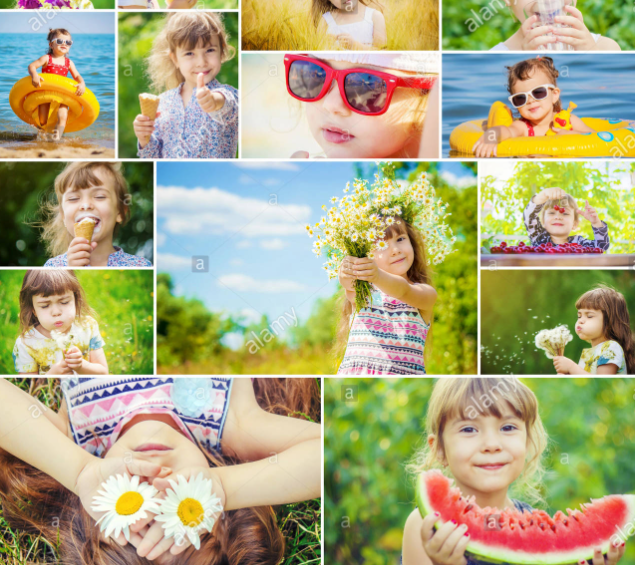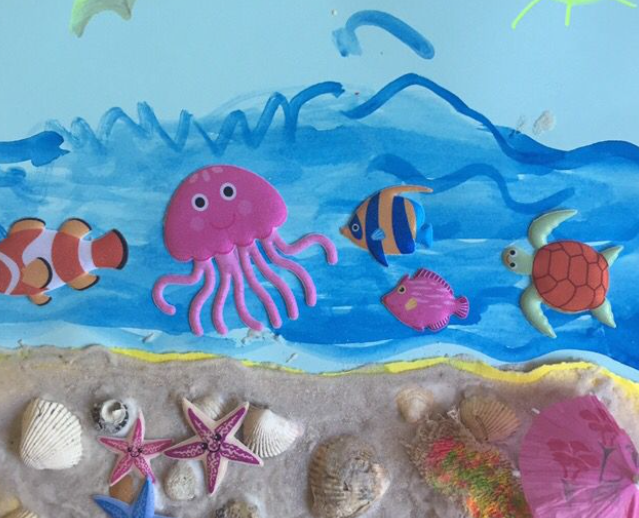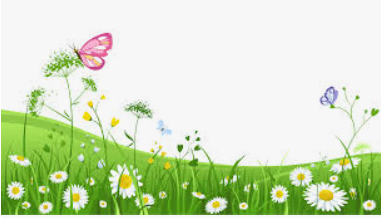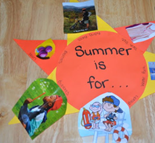 If you finish your artwork quickly and would like to complete more summer themed work, here are a few activities that you might like to complete, these are all optional:
*Imagine you went for a summer walk- record what you saw, heard and felt by exploring summer with your senses:
*Here are some pictures to sort. Sort the winter and summer clothes into the most appropriate season:
*Finally, here is a summer scene to colour, you might like to take on the challenge of this very busy colouring sheet. This task is optional and included just incase it is helpful!
Thank you once again for all your hard work today.
I look forward to seeing you again tomorrow.