Reading in EYFS and Year One
In EYFS, we introduce daily whole class phonic sessions as soon as children begin school. This begin as introducing sounds along with stories, rhymes and actions. As children settle, blending is modelled along with the use of flash cards.
In both EYFS and Year One, the emphasis is for children to apply their phonic knowledge when reading – this will give children the skills to segment and blend unfamiliar words in texts. To support with this, 'sound buttons' are used on flash cards and this concept is used by children within books.
As well as whole class phonic sessions, we deliver Read Write Inc sessions in small ability groups. These are daily, though do not start in EYFS until children are fully settled. Each week, the children take home a 'book bag book' that is linked to the group text phonetically and thematically.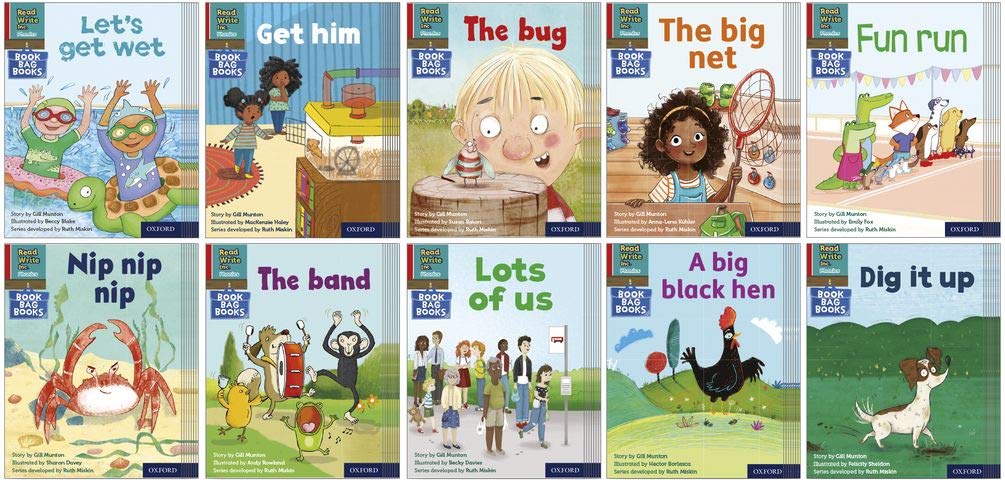 Your child will bring home at least one Book Bag Book weekly. These must be returned on a Friday. These will be focusing upon the same sounds and words that your child has been focusing on in the week.
The video below outlines their use. Please note that your child will not be bringing home a black and white copy of their book.
Below you can see the outline for Read Write Inc sessions over a typical week. You can see how the skills are built up and built upon over this time.