8th January 2021 Friday
English: Zoom input at 9:30am
We will be holding a Great at Grammar Zoom session today at 9:30am - get your pen and paper ready!
Today we will be completing our GPS test. This is a 10 minute test. Please find this below.
There is a question about prepositions in the test. Perhaps this song might help you before taking it!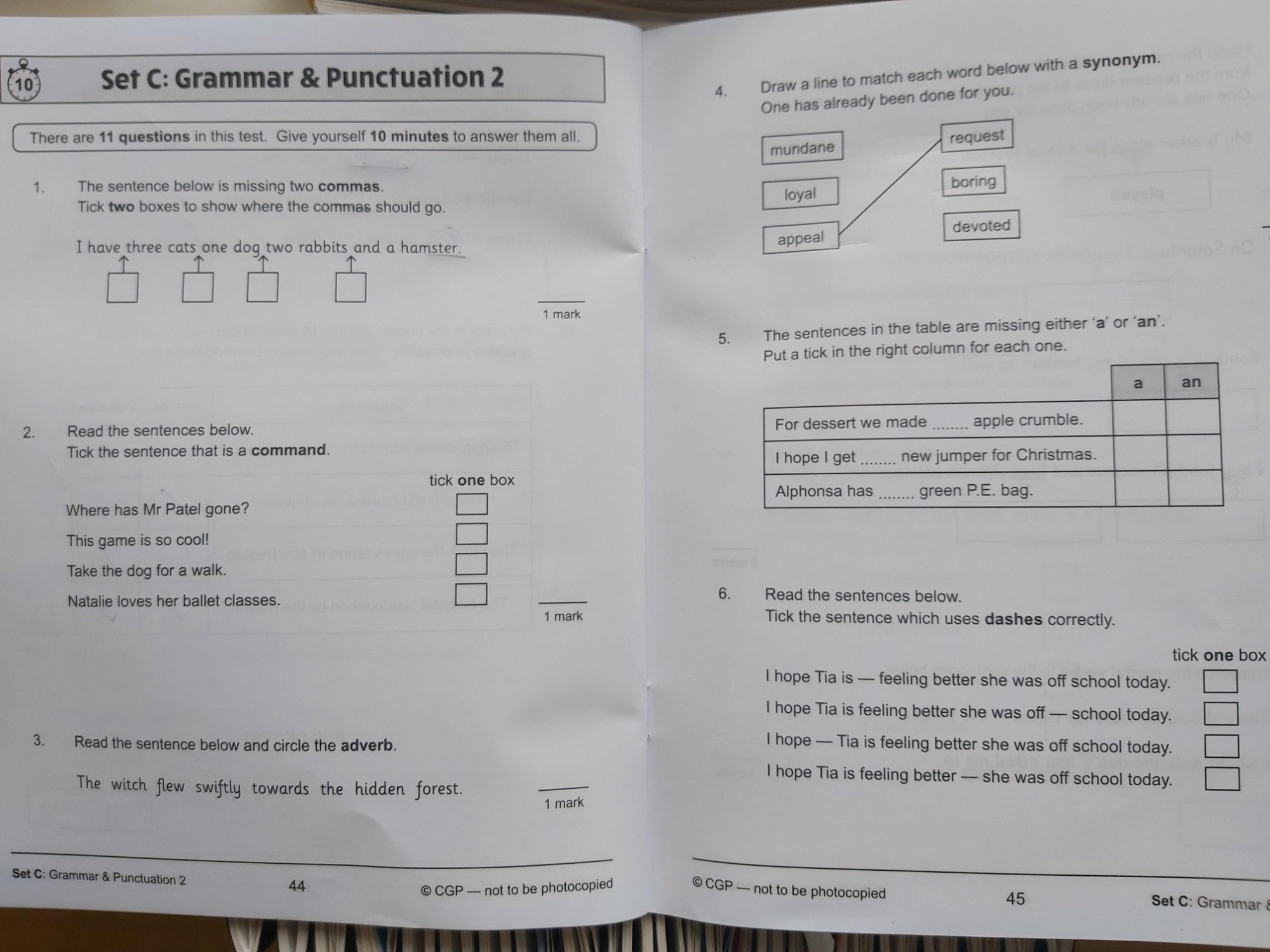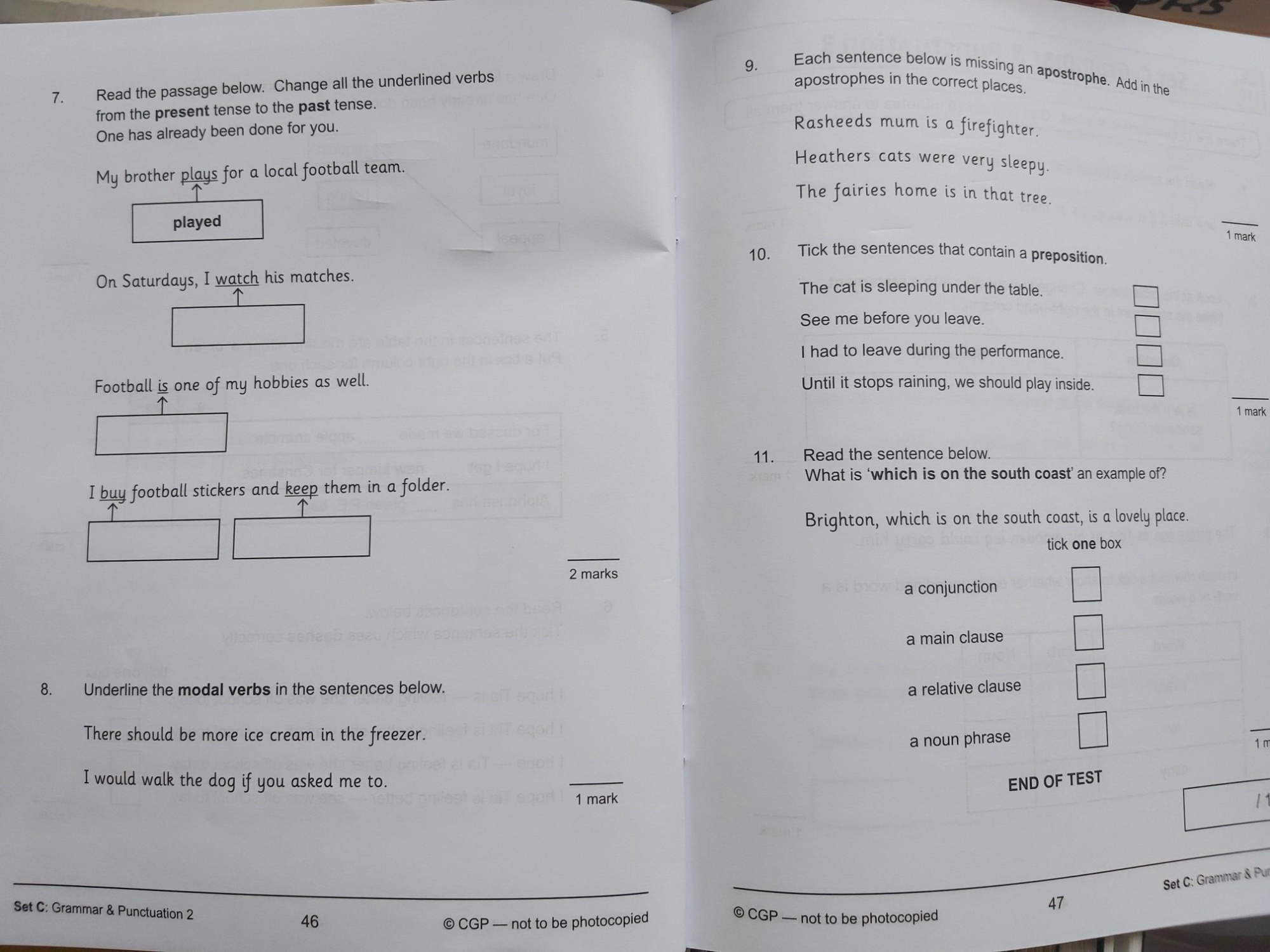 You can find the answers by clicking on the link below:
Spelling
Spelling lists for Group One and Two for Tuesday 4th January - Friday 15th January 2021 can be found on the class page under Spelling.
Unit 7 The Sh sound spelt si or ssi
Task: Please complete the Word Changers activity on page 33. Mark these using the answers found by below.


Maths: Zoom input at 11:00am
Today we will be learning how to translate shapes.
Translation or "Sliding": moving a shape without rotating or flipping it. The shape still looks exactly the same, just in a different place - It is not rotated, reflected or resized.
When we describe how a shape is translated we talk about units. We describe the x axis (left / right) and then the y axis (up / down)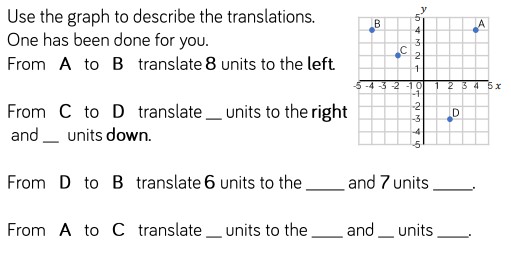 Task: Describe how the shapes have been translated.
This song takes you through some of the ways in which shapes can be changed - including translation.
Afternoon Zoom session: 1.00pm
We will be marking the homework together at 1:00pm by Zoom - we hope to see you there!
RE
Today we begin our new topic Local Church: Sources
Let's begin by thinking about the following questions:
Are electronic books real books?
What are the positives / negatives of using a Kindle?
What do you prefer – reading on tablets or reading an actual book? Why?
What do you think is the best selling book of all time?
Google the answer to question 4. Where you surprised? Or did you guess?
Only a few hundred years ago, books were for the very rich, as they were handwritten by monks. Later when printing was invented, they were still very expensive and also very few people could read. Nowadays, books are for everyone.
For everything that was written in the past was written to teach us, so that through the endurance taught in the Scriptures and the encouragement they provide we might have hope. May the God who gives endurance and encouragement give you the same attitude of mind toward each other that Christ Jesus had so that with one mind and one voice you may glorify the God and Father of our Lord Jesus Christ. (Romans 15:4-6)
What do you think is the hope that Paul is referring to in his letter to the Romans? (Hint: it could be the hope for Salvation, for Eternal life.)
Task: Make a list of different types of books. Add an illustration to go with each book type (e.g. fiction, dictionary, non-fiction etc)
Who have they been written for?
How are they used?
Link your list to the scripture – what can we learn from each of the books? How can books have an effect on our lives?
Challenge: How can books have an effect on our lives now and in the past?
Whole School Story Zoom session: 2.30pm
We will be celebrating birthdays and having a story by Zoom - you are welcome to join us at 2:30pm.
Google Classroom
Next week, we will be setting some tasks via Google Classroom. We will put the links here on the website. Please email Mr English if you have misplaced your username and password.