5th February Friday
Good morning! It's Friday- Hooray!!
Active start:
Here is a Cosmic Kids yoga session that you might like to start your day with at home:
RE-Meals
Zoom 9:30
We begin our new RE topic, Meals. Today we will talk about and understand that families and groups share special meals.
Share your experience of a special meal, maybe it was a birthday party, Christmas, First Communion or Baptism celebration.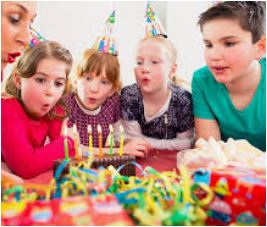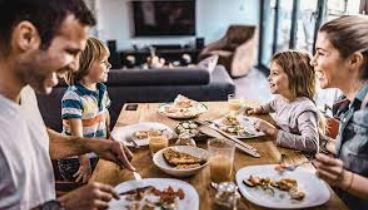 Key Questions:
When might you have a special meal?
What makes a meal special?
Who was there?
Who prepared the meal?
What did you share?
How did you help?
What did you like best about it?
How did it make you feel?
Task
Paint/draw a picture of yourself sharing a special meal with your family. Think about when these meals take place, who comes and what people eat.
Write a sentence to say who was there and why it was special.
Handwriting:
Please continue to focus on forming any specific letters you might still need to work on.
If you are forming all letters correctly, we would like you to work on the accurate writing of your name. This can either be just your first name or surname too.
Check that each letter:
*starts and ends in the correct place
*is on the line
*has a clear ascender going up to the red line (if needed)
*has a clear descender going down to the red line (if needed)
*is a consistent size and shape
Can you write your name, remembering all of the above, at least 3 times?
Use you handwriting book to help you with size and spacing.
Spellings:
It's time for a quiz.
Ask your grown-up to test you on this week's spellings. Good Luck!
brown, down, clown, train, wait, snail, come, some
Maths:
Zoom 11:00
Today we will order numbers within 50. Here is the video that links to our session today. And below you will find the main worksheets.
If you would like a challenge, try the reasoning and problem solving questions below.
Here are some deeper thinking activities if you would like some further challenges. Remember these are optional.
Order numbers within 50- deeper thinking
Phonics:
Zoom 1:00
We will be revising the split vowels: a-e make a cake and i-e nice smile, o-e phone home and u-e huge brute.
For example- make, same, flame/slide, like, slime/ bone, drone, globe/ rude, flute, June.
Task
Look carefully at the pictures. How many of the words can you guess? Answers are on page 2 of the document.
End of the day:
Here is a short meditation for you to listen to, if you would like to end your day with a bit of relaxation.
We hope you had a great week. Have a good weekend.