5 w/b 31st January
Reading - Read your stage book at home. If you are on Accelerated Reader you can quiz on your book with this link (when you have finished your book). There are also some Victorian reading activities this week.
Spellings - Spikier, spikiest, scarier, scariest, happier, happiest, our, hour, no and now. Make sure you know what hour and our mean!
Rainbow words - Write out your spellings in different colours. Can you make a pattern? Write out each word at least four times.

Making up sentences with your spellings in - With a grown-up and make up sentences with your spellings in. You or the grown up need to write these down. You can have more than one of your spellings in the same sentence, but every spelling needs to be covered. Keep these safe for the next activity.
Dictated sentences - A grown up can read out the sentence to you made up in the previous activity and you write it down. Can you get the spellings and the other words in your sentences correct?
Quizzing - On Friday, grown up will read out your spellings and you write them down onto a piece of paper. Check your spellings with your grown up. How many did you get right or which words to do you need to practice more?
Monday morning Education 4 Safety (E4S) - Watch #Goldilocks. Talk about these questions with a grown-up:
What risks is Goldilocks taking by communicating by trying to get likes?
Why should Goldilocks not tell online people where she is all the time?
Should we make things up?
Can we trust what Goldilocks puts online?
How did technology control Goldilocks?
How could someone else use technology to control Goldilocks?
Look at the attachment below. Can you answer the questions on there? You might need to think about the fake news about the Tree Octopus that we looked at.
Literacy
Literacy Tuesday - Today you will need your Literacy and Art skills. Today we are going to be drawing our own Chinese Dragons. As we are drawing these we are going to be collecting words in a vocabulary planner to use in our writing on Wednesday and Thursday. See the attachments below.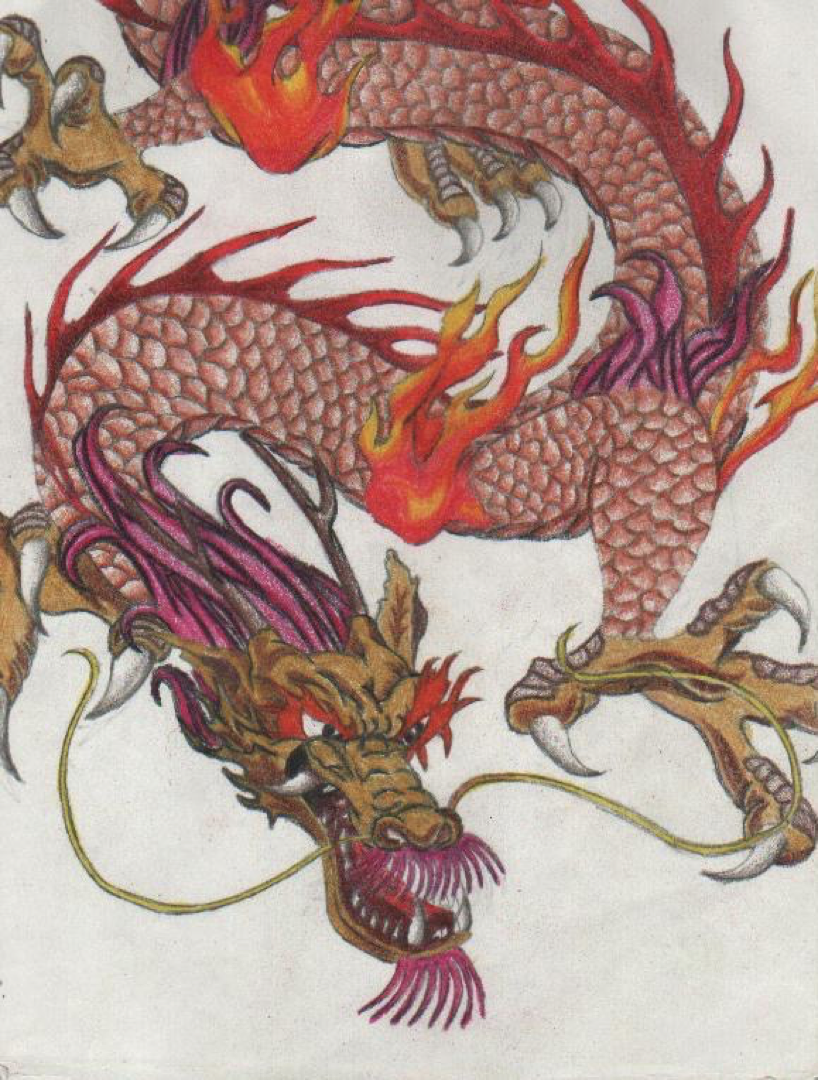 Literacy Wednesday - Start writing about your Chinese Dragon today. Look at the success criteria and writing template below to help you. You should aim to write at least five sentences today and the same again tomorrow. You need to tell me:
What is your dragon called?
Where do they live?
What type of dragon is your dragon?
What does it look like?
What powers does it have?
Literacy Thursday - Finish your writing about your Chinese Dragon today. Remember to check that you have included everything in your success criteria. When you have finished, get a black pen and go back through your writing. Are there any spellings you can edit and improve? Is there any punctuation you have missed out? Could you add in anymore detail?
Literacy Friday - Spelling quiz
Maths - We are continuing our Multiplication and Division Learning this week. Please see the attachments below.
Maths Monday - Equal sharing. Use your learning from Thursday last week, you might need to recap this quickly. Can you answer some of the fluency, reasoning and problem-solving questions on the attachments below. You only need to do one page of each attachment, there is no expectation to do all three!
Maths Tuesday - Dividing by 2
Maths Wednesday - Odd and even numbers
Maths Thursday - Dividing by 5
Maths Friday - Play on Numbots for at least 25 minutes. You do not need to do this all in one go. You could try 15 minutes, have a break and then do another 10 minutes.
Foundation Learning
PE Monday - Dragon Dance - Today we have our Dragon Dance workshop. Can you dance like a Chinese dragon? Look at this video to help you.
Tuesday - Continue working on your China topic homework. Check the Knowledge Organiser below. Do you understand all of the vocabulary? If not, ask an adult to help you. This is our favourite song about China at the moment. On Tuesday afternoon, you also need to practise your handwriting. We are starting to think about using joined up handwriting now. Make sure you start on the left-hand side of the letter and finish on the right; it's really important otherwise you'll get into all of a pickle when you try to join up!
Wednesday - DT construction challenge - Can you make some models of soldiers in the Terracotta Army? You could use construction toys or junk modelling etc.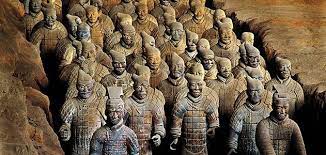 PE Thursday - Practise the shapes we have been learning in PE. Pike, straddle, tuck and straight. Make sure you are pointing your toes for a tuck and pike. Today you need to explore balancing and points of balance. Points of balance means how many parts of your body are touching the floor. Test out balances with 1, 2, 3, 4 and 5 points of balance. How many can you create? Make sure each balance is different and that you can hold it still for 5 seconds.
Friday afternoon - Handwriting and choosing time!