5 Friday
Reading
If you have a Read Write Inc Phonics Book Bag book read this again. Also, read some of your colour/stage level book. Talk about what you have read using the questions below. You should aim for at least 15 minutes of reading. Record your reading in your home journal.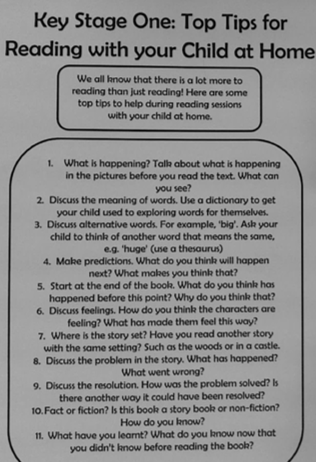 Literacy
Start practising your precursive handwriting. Can you write your first and last name using precursive? what other letters can you write? Which letters need to be tall, short or long? Use the handwriting mat to support you.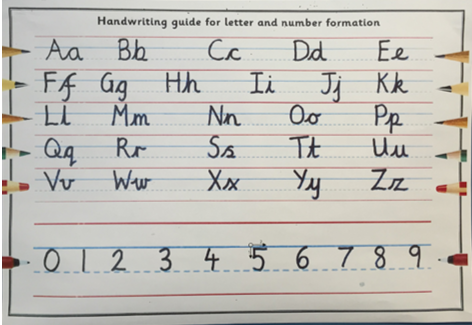 Spelling
Do your spelling quiz today. How many spellings did you get right? Do you have any that you need to practise more?
Maths
Can you start to learn how to count up in 3s? Try counting up from 0 to 15, then try 0 to 36. What songs can you find on YouTube to help you?