4th March 2021 Thursday
English: Writing - Zoom Input at 9:30am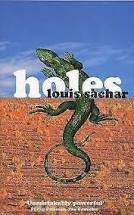 It is time to read more of our class reader 'Holes' - what will happen next?
The Highwayman by Alfred Noyes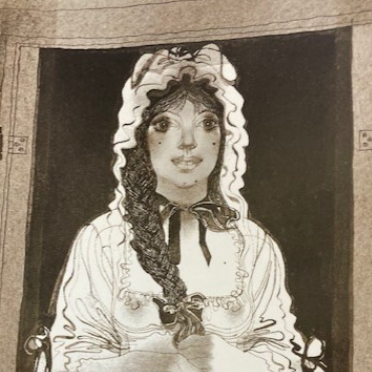 Task: Edit and share a persuasive statement for the jury. Explain which of the 3 suspects you think are guilty and why. Who is guilty? You decide. Is it Tim? The Highwayman? Or the King's soldiers?
Success criteria
I have used evidence from the poem to explain who I think is guilty
I have used conjunctions to help link my points I have used formal language
I have used rhetorical questions to make the jury think
An example:
Ladies and gentlemen of the jury, I am here today to prove to you that it was, in fact, Tim the Ostler who caused the tragic death of Bess, the landlord's daughter. Of our three suspects, he is the only person who has escaped this terrible ordeal with his life. Suspicious, no?
Firstly, it is well-known that Tim worked at the same inn where Bess herself lived. Many witnesses have testified to the fact he was deeply in love with Bess but this was not reciprocated. Therefore, he would have been completely envious of the Highwayman and his relationship with Bess. Perhaps so envious that he would fabricate a plan to destroy their love…
Here we have tangible evidence of his involvement in the ordeal. At the scene of the crime, police officers found a letter written and signed by Tim himself. It was addressed to King George and notified him of a highwayman in this area. It even detailed the exact address he would return to after he had committed his latest theft.
As a result, King George's soldiers stormed into the inn and took hostage poor, innocent Bess. They left her with nothing but a shotgun strapped to her chest, which she then used to end her own life in order to protect that of her sweetheart. Even though it was Bess who pulled the trigger, without the involvement of Tim she never would have been put in such an awful position.
Consequently, I believe it is Tim who should be found guilty of Bess's murder. His jealousy and envy towards her relationship resulted in the end of her life.
Spelling
Spelling lists for Group One and Two for Monday 22nd February - Friday 5th March 2021 can be found on the class page under Spelling.
Unit 10 - Words ending in -ible and -able
Task: Please complete Team Teach. Ask a family member to help you practise / learn your spellings, ready for the test tomorrow.
Maths: Zoom input at 11:00am
Today we will be looking at the relationship between Miles and Kilometres.
This video shows you how to convert km to miles in your head! Watch below:
Key fact for the day: 5 miles is approximately 8km.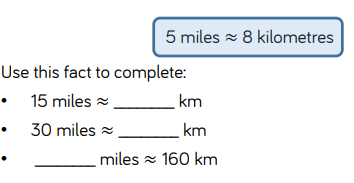 Watch the video below. This will be especially helpful if you are unable to join in the zoom lesson:
Task: Complete the activity below. Try to complete as many questions as you can.
Now you have finished, you can check your answers and mark your own work using the answer sheet below.
Mastery Challenge
Have a go at this challenge if you wish.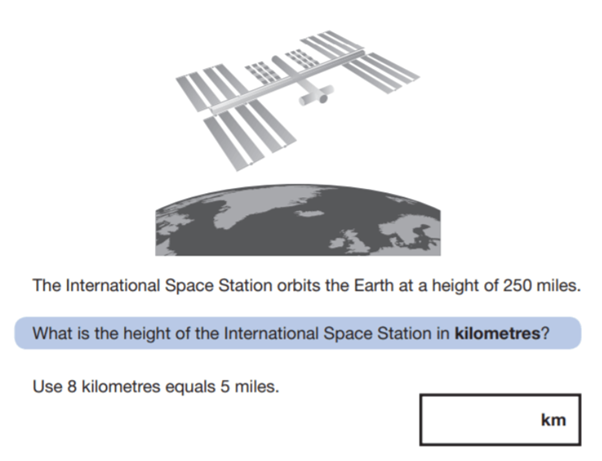 World Book Day: Zoom at 1:30pm
It is World Book Day today! We are asking children to make a book character potato. If you wish to share your creation, we would love to see it - join us for a World Book Day Zoom at 1:30pm, where will will share potatoes and stories! Also, please email Mr English a photograph of yourself and your potato to menglish@stpetersshoreham.co.uk so it can be sahred with the whole school during story assembly on Friday.
PE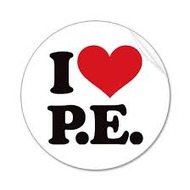 Thursday afternoon is our P.E slot - are you ready? Try to spend around 1 hour being physically active. Change into clothes suitable for exercising and get moving!
You may want to complete some exercise of your own choosing, e.g. football in your garden or playing on your trampoline. Or, if you prefer, use one of the links to below.
Geography
Today we will be thinking about our world. We will be learning about biomes.
What are biomes?
Biomes are areas of our planet with similar climates, landscapes, animals and plants. What lives in each biome depends on:
how warm or cold it is
how dry or wet it is
how fertile the soil is
The animals in a biome depend upon plants for food. The plants in a biome often also depend upon the animals for spreading pollen and seeds so that new plants can grow. So both plants and animals rely on each other to stay alive.
Watch the videos below to learn about the different types of biomes found in our world:
You can read more about different biomes by clicking on this links Biomes - BBC Bitesize
Look carefully at the map of the world below which shows where different biomes are located.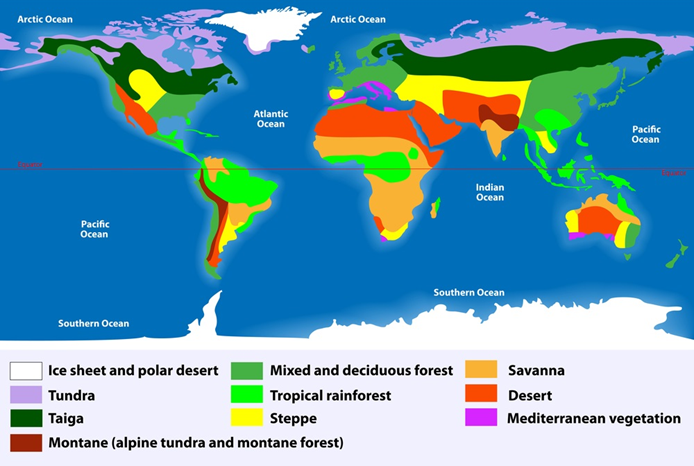 Task 1: Complete the key on the map (on the worksheet below) to show where the different biomes are located.
Task 2: Around the map, explain what a biome is and give write about the different types of biome in your own words. You may want to organise your work into sections with subheadings for each biome.
On This Day in History: 4th March 1877
Tchaikovsky's ballet "Swan Lake" has its world premiere, performed by the Bolshoi Ballet in Moscow.