3rd March Wednesday
Good morning,
We hope you enjoyed your home learning yesterday and are ready for Wednesday!
Active start:
Here are some songs to stretch and move along to to get warmed up and ready for the day!
Make up your own moves as you listen to the words in the following song:
Literacy:
Today we will be planning our own fairy gardens and homes.
Here are some pictures for some ideas: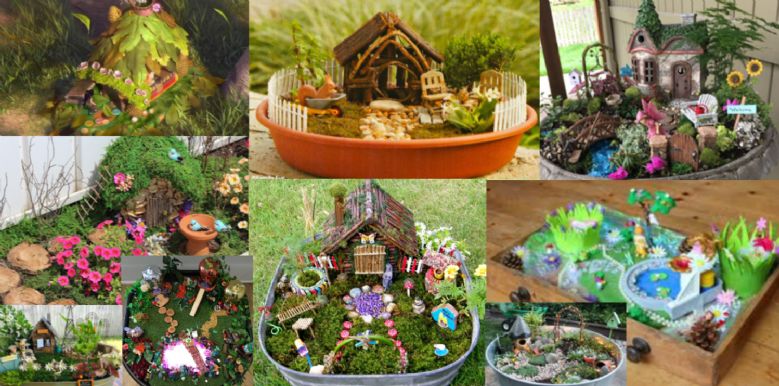 We will be drawing a plan and writing a list of the resources we will need to make all the features we have in mind.
The children will all need to think of their most original ideas because when we return to school, we will be working in small groups of 3 to share our design ideas and selecting the best ideas from each plan, combining them into a group design.
'Team work makes the dream work'- is our motto this time of the year and we will be looking forward to seeing all the co-operation and collaboration skills that this project requires! Perfect timing for a return to school in order to employ the vital group work skills that we have talked about and worked on in class.
You can either draw your design straight into your book or print off the following sheet to draw it and list the required resources.
It would be really helpful if you could start collecting tiny boxes, bottle top lids and other things you may have at home that your child might want to use in their fairy garden. We will ask you to send them in at a later date. Thank you
Handwriting:
Today we will be reinforcing the correct letter formation for – c o a g q
Only move on to the pre-cursive formation if you are accurate and confident in the correct formation of these letters.
*Remember we do not use the loop when writing a 'g'. Thank you
Spellings:
Please continue to learn your spellings for Friday:
fire, spire, wire, hear, fear, spear, school, house
Maths:
Today, we will be continuing to measure with a ruler and record measurements.
Here is a copy of the video to reinforce the learning at home, if you would like to.
Your task is to measure some objects at home with a ruler and record the measurements in your book.
Here is an accompanying worksheet to show you are measuring with a ruler accurately.
Challenge:
Here are some different challenge cards for you to pick from and have a go at, if you would like to:
Phonics:
We will be reading and spelling words with the sounds: ure- sure it's pure! Ire- Fire! Fire! Ear – Hear with your ear.
sure, pure, cure, picture, mixture, fire, spire, wire, hear, fear, spear...
Here is a sheet to add sound buttons to the words and read them. There is also a three in a row game to play with the focus sounds:
Here is an additional set of words to read if the 'ure' sound needs a little reinforcement.
Print the page and fold the paper to hide the picture- reveal it once the word has been read to check it:
World Book Day - Research and Planning
As tomorrow is World Book Day, we are going to give you some time this afternoon to either look through your own book collections at home or look online for your favourite book characters.
Make a list of your favourites and then select one that you would like to turn into a potato book character to send into school for tomorrow. You do not have to make it if you prefer not to or do not have the resources available.
Draw a picture of how you would turn a potato into your book character.
What are the features you would need to include to make it recognisable as your chosen character?
What materials would you use?
How would you fix it together?
Here are a few ideas to get you thinking: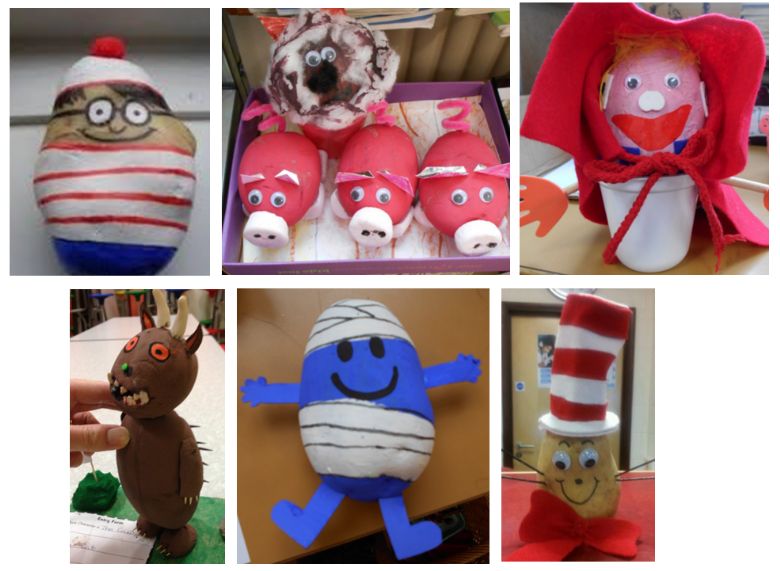 Here is a short meditation to relax to as you end you day of home learning.
We hope you had a good day and thank you for working so hard at home.