3rd March 2021 Wednesday
English: Writing - Zoom Input at 9:30am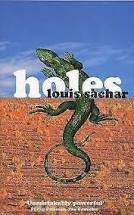 It is time to read more of our class reader 'Holes' - what will happen next?
The Highway man by Alfred Noyes
This music video by Fleetwood Mac from 1987 shows the Highwayman Poem in action:
Bess's father is furious that his innocent daughter has been so tragically killed. But who is to blame for her death? He takes Tim, The Highwayman and the King's soldiers to court. You have to persuade the jury who is guilty, giving reasons from the events that unfolded in the poem.
Who is guilty? Why are they guilty?
Tim
Tells the king's soldiers where the highwayman will be – puts Bess in danger.
Jealous of that Bess and the highwayman are in love.
He is survived whilst Bess and the Highwayman are both dead.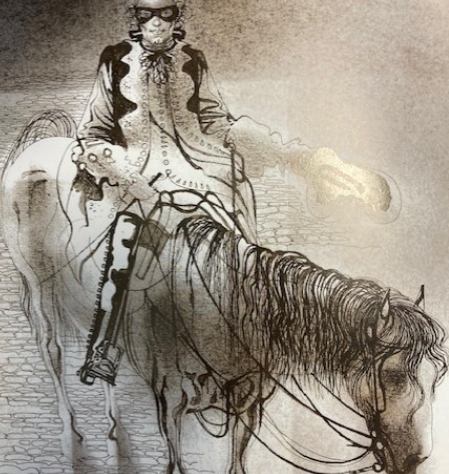 Highwayman
Was an outlaw and involved Bess in his criminal life.
Put her in danger by meeting up with her.
Risked her life by arranging to meet her when he is a wanted man.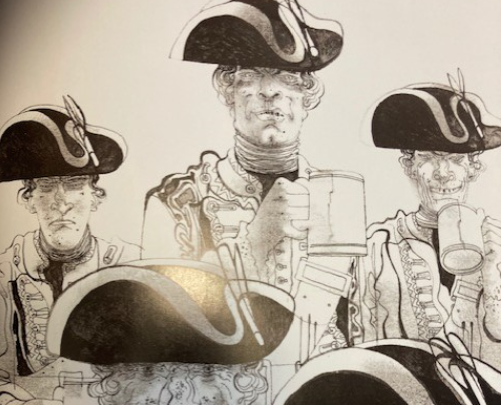 King's Soldiers
Harassed Bess and tied her up.
Gave her the gun, which she used to kill herself.
Forced her to kill herself to warn the highwayman.
Task: Write a persuasive statement for the jury. Explain which of the 3 suspects you think are guilty and why. Who is guilty? You decide. Is it Tim? The Highwayman? Or the King's soldiers?
Success criteria
I have used evidence from the poem to explain who I think is guilty
I have used conjunctions to help link my points I have used formal language
I have used rhetorical questions to make the jury think
Spelling
Spelling lists for Group One and Two for Monday 22nd February - Friday 5th March 2021 can be found on the class page under Spelling.
Unit 10 - Words ending in -ible and -able
Task: Complete Special Focus 10: Common Mistakes. You can check your work answers with an adult once you've completed the task.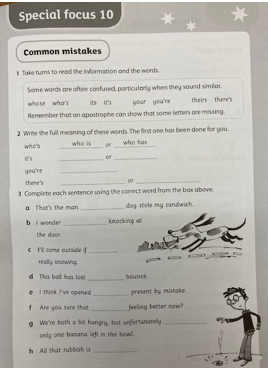 Maths: Zoom input at 11:00am
Today we will be learning how to Calculate with Metric Measures.
We will begin today's lesson with the Measurement Song - a quick recap of watch we have learnt so far this week:
Today we will be solving problems involving measures. There will be more than one step to the problem. In most cases you will have to convert between units.
Look at the question below:

How would you solve this?
How many steps are there?
is your answer in the unit you have been asked for?
You may want to also watch the video below. This will be especially helpful if you are unable to join in the zoom lesson:
Task: Complete the activity below. Try to complete as many questions as you can.
Now you have finished, you can check your answers and mark your own work using the answer sheet below.
Mastery Challenge
Have a go at this challenge if you wish.

Topic - Zoom input at 1:30pm
Throughout our topic, we will be learning about Crime and Punishment and how it has changed from the Roman times to the present day.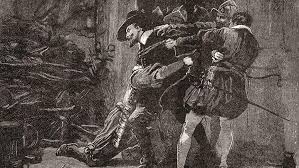 Today we will be studying the Early Modern Period which starts when the Stuarts came to power after the Tudors in 1603. Over the next two hundred years, there was an enormous amount of change in England.

You can read more about the changes to crime and punishment during this period on the slides below.
Task 1: Record your work to both tasks however you choose. This could be written or on the computer.
Look up the meaning of and write a definition for these key words:
Poacher
Highwayman
Smuggler
Task 2:
Why did poaching become more common?
Why did highway robbery become more common?
Why did smuggling become more common?
Why was there so much crime around religion at this time?
On This Day in History: 3rd March 2018
The 'Emoji Movie' is named worst film of the year at the Razzie Awards. It is bad, but not quite as bad as 'Shrek'.