3rd February Wednesday
Wednesday 3rd February
Active start:
Here is the Joe Wicks session from Monday that you might like to start your day with, or you can join him live at 9:00 for his new session this morning:
Literacy Zoom 9:30:
Today we are going to be completing some more non-fiction writing. Our focus is going to be another creature you might find in our local woods or gardens- 'hedgehogs'.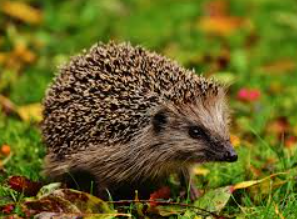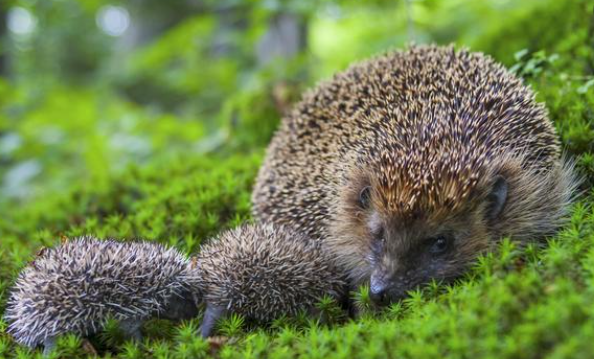 Here is a link to a slide show about 'hedgehogs' - you might like to look at it before our Zoom:
Hedgehogs 1 Written by Mrs Gillespie. 2 A hedgehog has fur on its legs and tummy and thousands of spikes on its back and sides. The spikes protect the. - ppt download (slideplayer.com)
This is a copy of a non-fiction text about 'hedgehogs' it will give you lots of information about these spiky creatures!
In our Zoom session we will find out some facts about hedgehogs and your follow up task will be to complete a non-fiction page or booklet about 'hedgehogs'.
Below you will find a sample booklet layout for your information, if you would like to use it.
Or
Have a go at making up your own layout for the page.
Can you include the following on your information page?
*Heading
*Subheadings
*Information box
*Labelled diagram
*Pictures with captions
*Space for an interesting fact- 'Did you know?'
When writing sentences - re-read them to check you have remembered capital letters, finger spaces and full stops.
If you write a question- remember a question mark!
Challenge: Can you write your own glossary?
These are useful prompts to help you:
Here are possible template you might like to use or make your own:
An example of a possible template for your hedgehog information page:
Reading Comprehension:
This is an optional task! Below you will find some information pages about Hedgehogs. There are 3 different levels- please do not print all of the pages- select the ones most appropriate for your child, if you would like to:
Handwriting:
Please continue to focus on forming any specific letters you might still need to work on.
If you are forming all letters correctly, we would like you to work on the accurate writing of your name. This can either be just your first name or surname too.
Check that each letter:
*starts and ends in the correct place
*is on the line
*has a clear ascender going up to the red line (if needed)
*has a clear descender going down to the red line (if needed)
*is a consistent size and shape
Can you write your name, remembering all of the above, at least 3 times?
Use you handwriting book to help you with size and spacing.
Spellings:
Please continue to work on your spellings for this week:
brown, down, clown, train, wait, snail, come, some
Maths Zoom 11:00:
Today we will be comparing objects to 50. Here is the video that links to our session today. And below you will find the main worksheets.
All the maths tasks below are optional- they either consolidate or extend the main learning.
Here is a consolidation task:
Here are some reasoning and problem solving questions:
Additional challenge questions:
Phonics Zoom 1:00:
We will be revising the split vowels: o-e phone home and u-e huge brute.
For example- bone, drone, globe/ rude, flute, June
Here is a phonics game to have a go at, following our Zoom session:
Science:
Woodland animal habitats
Today we would like you to think about where woodland animals live.
Here are some photos and the names of the homes.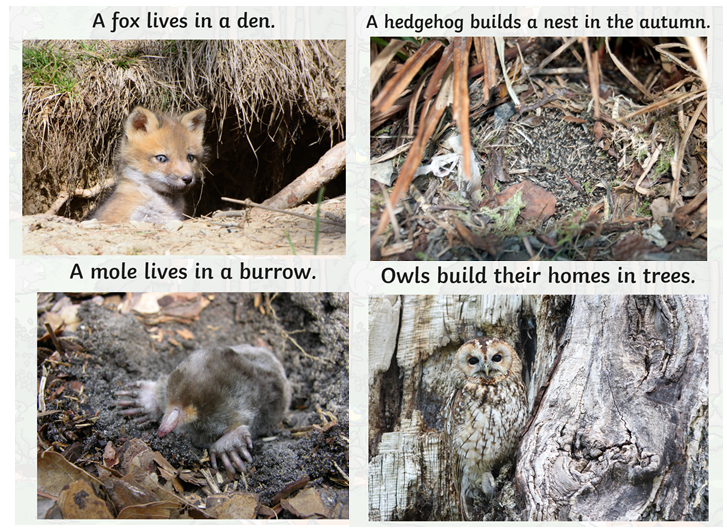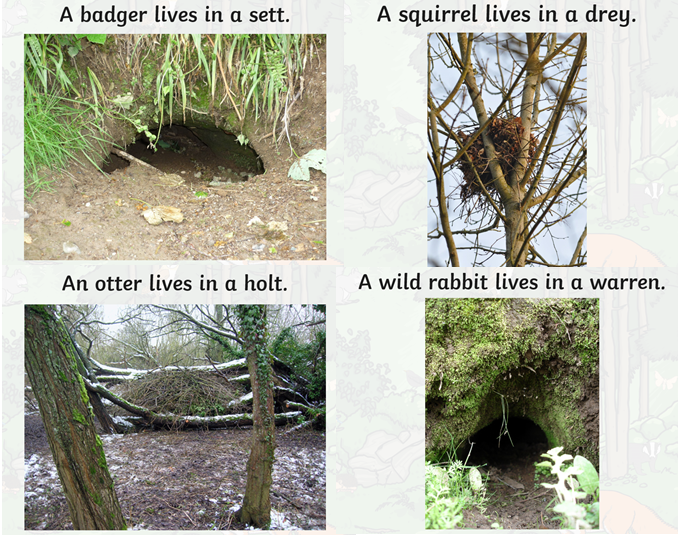 After looking at these- select 4 woodland creatures, draw and label their home.
For example- draw an owl in a tree, a fox in a den/earth…
You could cut and stick these animals in a picture of their homes:
Here is a short meditation for you to listen to, if you would like to end your day with some relaxation:
Thank you for working so hard again today!