3 Wednesday
Reading
If you have a Read Write Inc Phonics Book Bag book read this again. Also, read some of your colour/stage level book. Talk about what you have read using the questions below. You should aim for at least 15 minutes of reading. Record your reading in your home journal.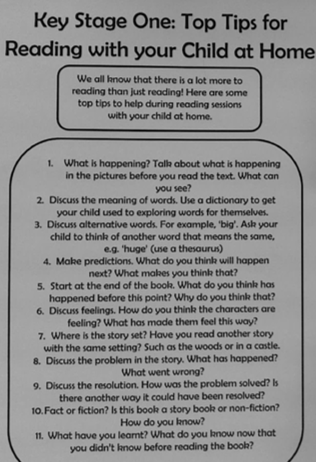 Literacy - Writing
Can you find the missing full stops and capital letters in these sentences?
captain barnacle made us a treasure hunt
We had to find the clues we had to solve the riddles.
we were quiet so miss best did not hear us Miss best is good at finding loot.
Betsy dug up some of the loot it was coins and jewels!
Spelling - Making up sentences with your spellings in
With a grown up make up sentences with your spellings in. You or the grown up need to write these down. You can have more than one of your spellings in the same sentence, but every spelling needs to be covered. Keep these safe for the next activity.
Maths - We are going to work on our counting in 2s targets today.
Can you count up in 2s from 0 to 12?
Can yo count up in 2s from 0 to 24?
Can you count up in twos but start on 1 (so that you are counting up in 2s on odd numbers?)
PE - Virtual games with Shoreham Academy.
Follow the link and try out the KS1 activity.