2nd March 2021 Tuesday
English: Writing - Zoom Input at 9:30am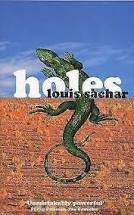 It is time to read more of our class reader 'Holes' - what will happen next?
The Highwayman by Alfred Noyes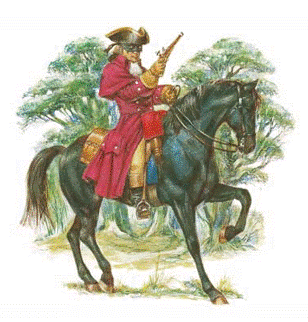 What is a highwayman?
What kind of person were they?
Can you name any famous highwaymen?
Sometimes Highwaymen were almost admired and seen as heroic because they targeted the very rich.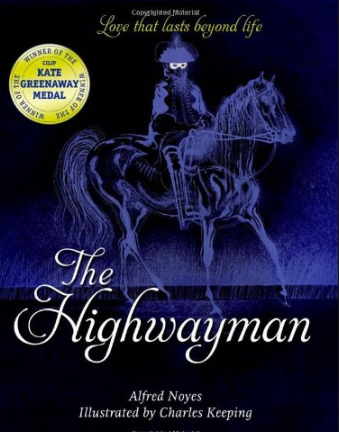 We will be reading the poem The Highwayman by Alfred Noyes.
We will be thinking about the narrative in the poem and what the key themes from the poem are.
Make sure you listen very carefully!
We can also watch the poem being acted out below:
Narrative
The Highwayman rides to the Inn to meet his lover, Bess, the landlord's daughter. The highwayman signals her as he whistles a tune to the window, telling the readers that he and Bess have a habit of meeting this way. They're overheard by an inn servant, Tim, who is also in love with Bess. The highwayman tells Bess that he's going out to make a robbery, but should be back before morning. He promises her that, even if he has to go on the run, he'll return to her the next night: I'll come to thee by moonlight, though hell should bar the way! Such foreshadowing, of course, is never good news. Tim betrays the highwayman to the kings' soldiers.
Bess waits all day in vain. At sunset, the king's soldiers come to the inn, looking for the highwayman. They harass Bess, tie her up, and place a gun braced against her chest so she can't move. Bess is in agonies of suspense. When she hears, at last, the highwayman's horse, she shoots herself to warn him of the soldiers' trap.
The highwayman's reaction tells readers that he's smart, as well as brave. On hearing the shot, he turns around, and he rides away. The next morning he hears of Bess's death, and rides back again even faster: Back he spurred like a madman, shrieking a curse to the sky. As Bess died for her love of him, so he dies for love of her. The final stanzas of the poem suggest that, after death, their ghosts remain together, forever meeting at the inn window.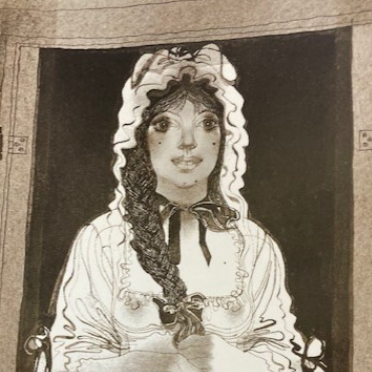 Who is guilty for Bess's death?
Is it the King's soldiers?
Is it Tim the ostler?
Is it the Highwayman?
Task: Make a list of the reasons why each of these people are guilty.
Spelling
Spelling lists for Group One and Two for Monday 22nd February - Friday 5th March 2021 can be found on the class page under Spelling.
Unit 10 - Words ending in -ible and -able
Task: Complete Choose the Right Word on page .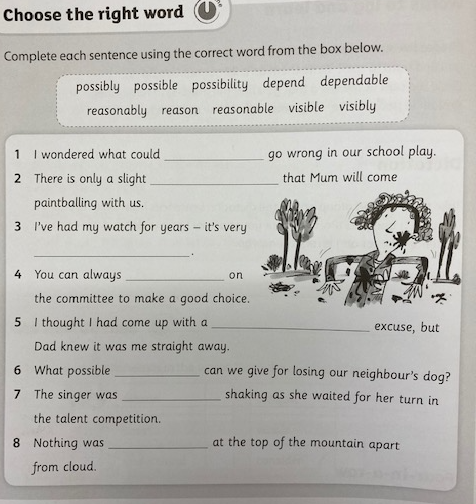 You can check your answers using the document below.
Jamboard: How do you feel about returning to school?
Please visit Google Classroom and fill in the Jamboard about your thoughts about reyruning to school.
Jamboard: returning to school next week
Maths: Zoom input at 11:00am
Today we will be looking at how to Convert Metric Measures.
The song below explains how to convert between metric measures. Watch the video below:
Metric Conversions to know and learn:
1000 g = 1kg
1000 kg = 1 tonne
100 mm -= 1 cm
100cm = 1 m
1000m = 1 km
Watch the video below. This will be especially helpful if you are unable to join in the zoom lesson:
Task: Complete the activity below. Try to complete as many questions as you can.
Now you have finished, you can check your answers and mark your own work using the answer sheet below.
Mastery Challenge
Have a go at this challenge if you wish.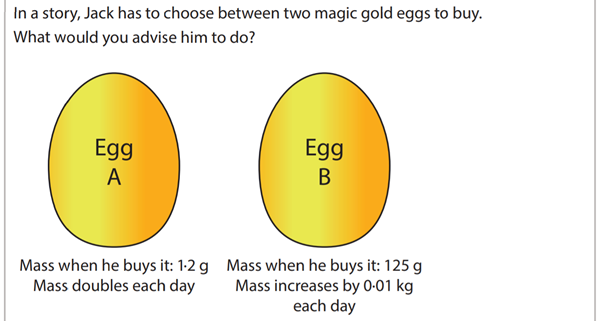 RE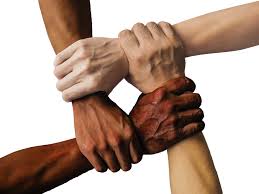 Today is our final lesson on our unit Eucharist: Relating - Unity.
It is arty RE time. First remind yourself of the scripture we have looked at during this unit:
Christ is like a single body, which has many parts: it is still one body, even though it is made up of different parts. In the same way, all of us, whether Jews or gentiles, whether slaves or free, have been baptised into the one body by the same spirit, and we have all been given the one spirit to drink. (1 Corinthians 12: 12-13)
Peace I leave you, my peace I give you, (John 14:27)
The Lord Jesus on the night when he was betrayed took bread, and when he had given thanks, he broke it, and said, 'This is my body which is for you. Do this in remembrance of me.' In the same way he took the cup also, after supper, saying, 'This cup is the new covenant in my blood. Do this, as often as you drink it, in remembrance of me'. (1 Corinthians 11:23-29)
Task: Choose a favourite quote from scripture. Write it on A5 paper and illustrate the scripture to demonstrate your understanding of it. I have selected part of the longer pieces of scripture in bold - you may just want to focus on those words.
Here are a few examples of what this may look like: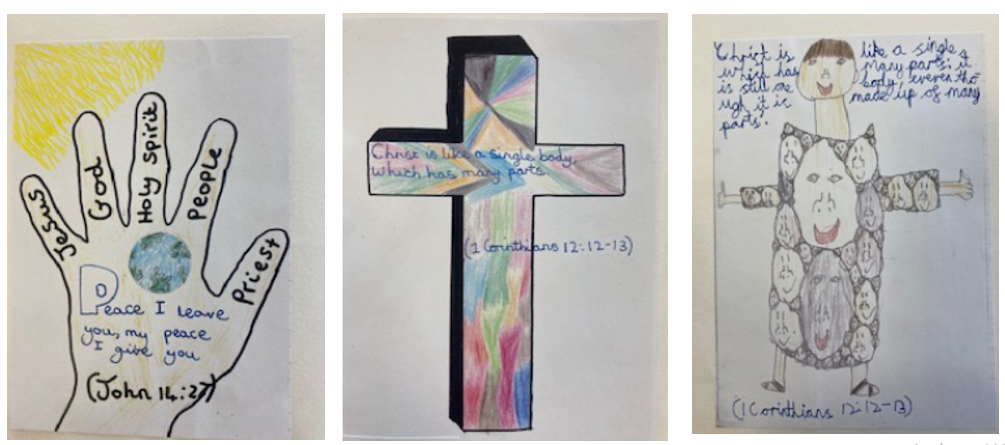 On This Day in History: 2nd March 1965
One of the most popular musical films in box office history, 'The Sound of Music' is released.