27th January 2021 Wednesday
Take a Break Day!
Class Reader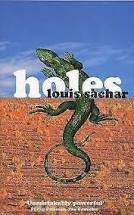 It is time to read more of our class reader 'Holes' - what will happen next?
Spelling
Spelling lists for Group One and Two for Monday 18th January - Friday 29th January 2021 can be found on the class page under Spelling.
Unit 8 Silent Letters
Task: Please complete the Team Teach activity as shown on page 40. Ask a family member to test you on your spellings. This is a practice for the real test on Friday.