27th January 2021 Wednesday
English: Writing - Zoom Input at 9:30am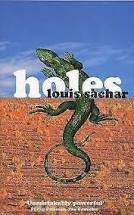 It is time to read more of our class reader 'Holes' - what will happen next?
Spelling
Spelling lists for Group One and Two for Monday 18th January - Friday 29th January 2021 can be found on the class page under Spelling.
Unit 8 Silent Letters
Task: Please complete the Team Teach activity as shown on page 40. Ask a family member to test you on your spellings. This is a practice for the real test on Friday.
Maths: Zoom input at 11:00am
Today we will be looking at
Task: Complete the activity below. Try to complete as many questions as you can.
Now you have finished, you can check your answers and mark your own work using the answer sheet below.