26th February Friday
Good morning! We have made it to the end of the first week.
Here is the work for today.
Active start:
RE- The Last Supper
Zoom- 9:30 am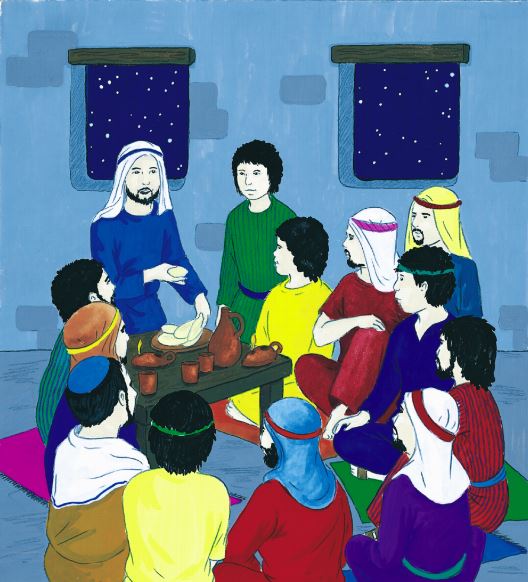 This was the Last Supper Jesus had with his disciples before he died. After Jesus died, his friends would meet together and celebrate as he had asked them to. Read the story of the Last Supper, based on Luke 22:19-20.
Today, people still celebrate this special meal when they gather for Mass. The priest repeats the words Jesus said at the Last Supper; "This is my body and this is my blood." This is Jesus giving himself to us.
Key Questions:
Why was this called the Last Supper?
What did Jesus do and say?
What food and drink did Jesus and his friends share?
What did Jesus ask people to do?
During Mass who does what Jesus did at the Last Supper?
Task
You can choose from the following tasks.
1. Write in the speech bubble what Jesus said at the Last Supper.
2. Match the sentence with the correct picture to retell the story of the Last Supper.
3. Write a sentence to go with each picture to retell the story of the Last Supper.
Handwriting:
Today we will be continuing to introduce the pre-cursive script for each letter but please only start this if you are forming the letter with the correct sequence of movements.
The following videos will show you how to start your letters on the line in order to write the letters ready to join them at the next stage.
Today we will be working on the letters- e and s
Spellings:
Today is quiz day. Ask a grownup to test you on your spellings. Good luck!
goat, soap, oak, stew, flew, drew, ask, friend
Maths:
Zoom- 11:00 am
Today we will be continuing our work on measuring. Our focus this session will be measuring length.
Here is a copy of the video to reinforce the learning at home:
Task
Your task is to measure the length of 6 things around your house using non-standard units such as cubes, lego bricks or paper clips. There are three very important things to remember when doing this task:
1. The non-standard unit of measure you choose to use must be the same size. For example, if you choose Lego bricks, make sure the Lego bricks are all the same size.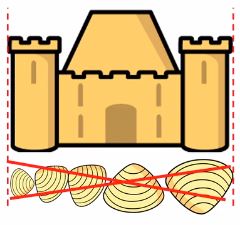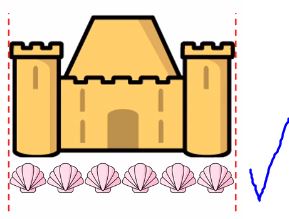 2. There must be no gaps between your unit of measure.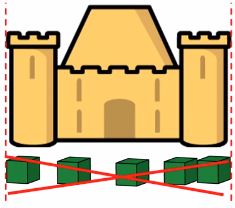 3. Place the unit of measure directly in line with one end of the object you are measuring.
Recording
You can draw a table straight into your book, like the one below, to record your results. Or there is a table you can print out to record your results.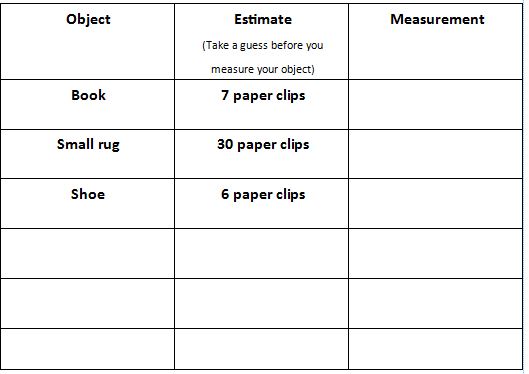 If you would like to have a go at reasoning and problem solving questions, use the link below.
Phonics
Zoom- 1:00pm
We will be reading and spelling words with the sound: ear-hear with your ear.
For example, fear, dear, near, tear, year, clear...
Here are a couple of phonics tasks to select from and have a go at, following our Zoom session. Select the sheets that are most suited to your child.
Science
Yesterday we looked at the four seasons: Spring, Summer, Autumn and Winter.
See how many of these questions you can answer:
1. What season do the leaves change colour?
2. When do new plants grow?
3. Name 3 winter activities.
4. What is the weather like in the summer?
5. What clothing would you wear in the spring?
This afternoon we would like you to go outside and look for signs of spring.
Nest building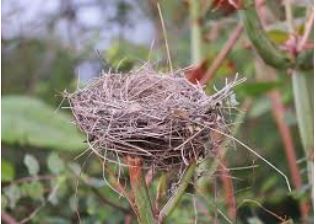 Daffodils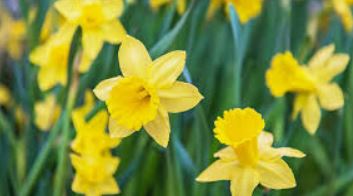 Snowdrops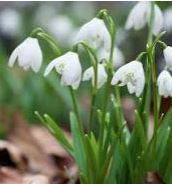 Here is a checklist you might like to use when you go out looking for signs of spring.
End of the day
If you would like to end your day with a peaceful time of relaxation, you might like to listen to the short meditation below.