25th January 2021 Monday
Good morning Year One! Welcome to a new week.
We hope you have had a super weekend and are looking forward to more home learning this week.
We will start our day in class with some PSHCE. At home you might like to do the same or begin with a short exercise session. Here is Joe Wicks from Friday:
PSHCE:
Today we are going to think about our friends.
Why is it important to have friends?
What makes you a good friend?
What makes your friend a good friend?
Talk about this together at home.
You can write and draw about this in your book if you would like to, but this is optional:
*What makes you a good friend to your friend?
*What makes your friend a good friend to you?
Here is a video of a story about friendship that you might like to watch at home:
What makes the mouse a good friend?
Why do you think the crocodile changed his ways at the end of the story?
9:30 - Literacy Zoom
Today we will be thinking about fairy tales and what type of characters are in different fairy tales.
We will talk about this in our Zoom lesson.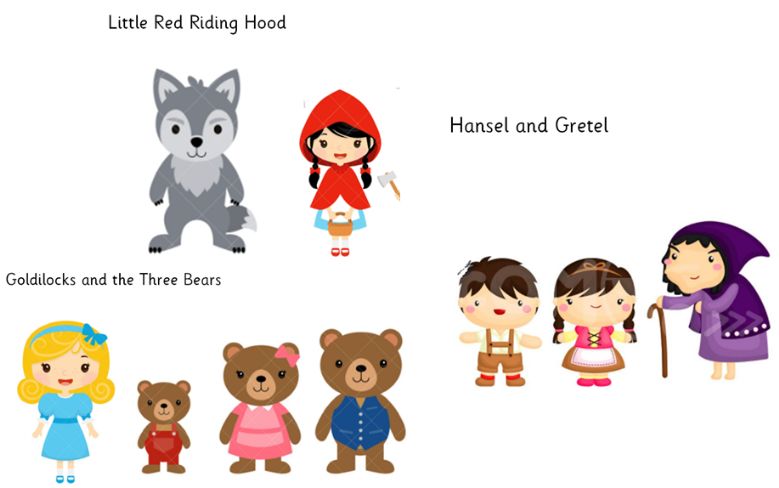 In readiness for this you might like to start thinking about different fairy tales that you know and the characters in them.
After the Zoom, you will be asked to sort some familiar characters into 'Good' and 'Bad' groups and explain what we think makes them 'good or bad'.
Here are some pictures to talk about at home and sort into groups. You can glue them into your book under the heading of 'good or bad' or you can draw your own if you prefer.
After sorting the characters. Select your favourite good and bad fairy tale character and write a sentence explaining what makes them good or bad.
For example, Little Red Riding Hood is the 'good' character because she is kind by taking cakes to Grandma.
The wolf is 'bad' because he is mean to Grandma and tries to eat Red Riding Hood.
* Try to remember capital letters for the start of the sentence and for names.
Below are some key words that might help you when thinking about the characters and how to describe them.
Spellings:
This week your spellings are:
blur, slurp, turnip, herb, fern, mixer, by, my
Please learn them for your quiz on Friday.
Page 4 of the spelling lists below are the spellings for this week, if you would like to print them off:
Handwriting:
This week we will be re-visiting the zig zag monster letters.
Today we will recap on correct formation of: v and w
Here are videos demonstrating the correct sequence of movements:
11:00 Maths Zoom:
Today we will be counting to 50.
Here is the video that links to the learning for today, if you would like to watch it at home.
The main task today is counting out 50 objects and making 5 groups of 10.
Below are some worksheets that you might like to have a go at if you would like to record some maths after the activity.

Here is a grid with the numbers to 50 so you can see the numbers as you count, if you would like to:
If you would like to complete more work on numbers to 50, you might like to have a go at these questions:

Today our focus sounds will be ur and er
Please join us for some whole class flash cards and sounding out.
Here is some follow up work linked to the sounds for today. The first page has words to read and put a circle around the odd one out in each set. The second page is the alien game- you will need to read the er/ur/ir words and colour the alien body parts- who can colour the most whole aliens?
Afternoon session- Science
Changing Trees across the year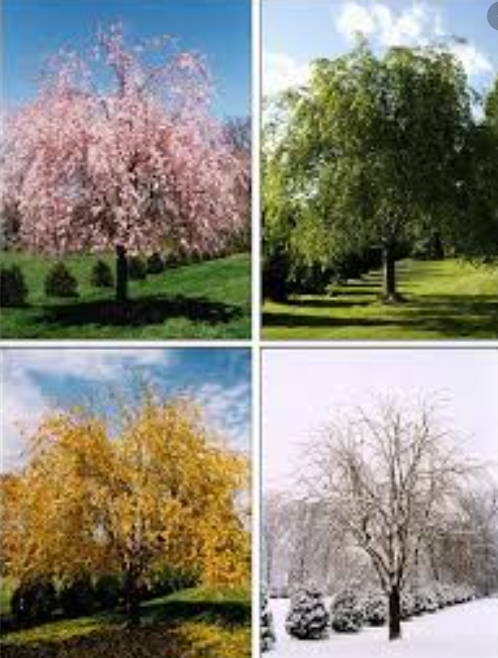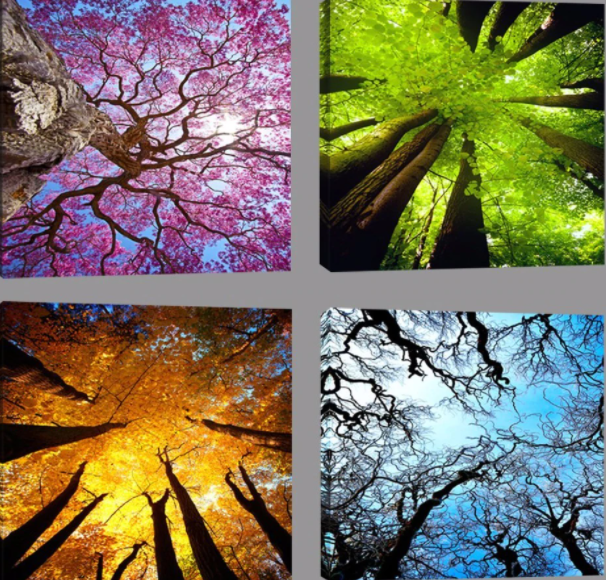 This afternoon we would like you to watch the short video below to see how a deciduous tree changes over a year.
What does it look like in each of the four seasons?
Your task today is to draw and label four pictures of a tree – one in each season.
Here are some examples: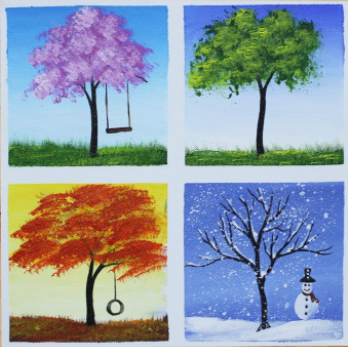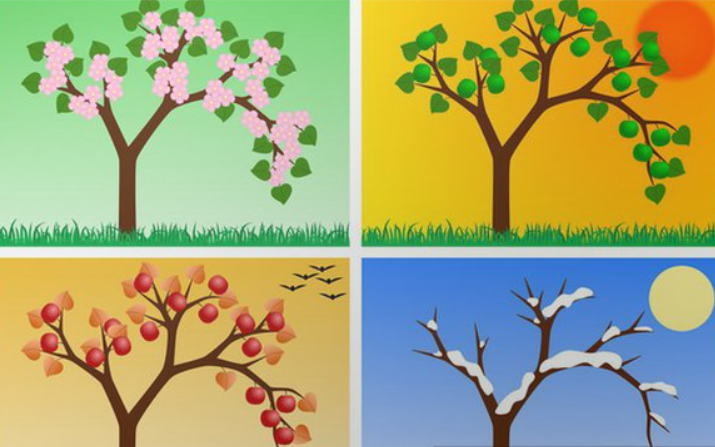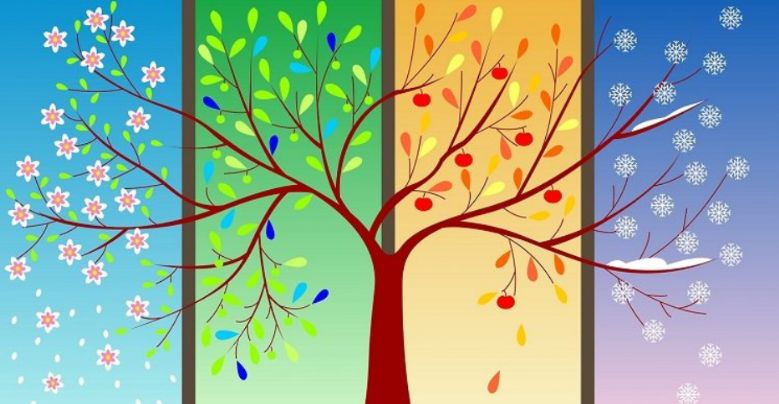 Can you write which season you have drawn for each tree?
As an extension- you could also label what is on the tree in each season, for example, blossom in the spring.
Here is a template of four bare trees for you to add to and colour appropriately. You do not have to use it. You can draw your own trees or, if you would prefer to make this as a collage or paint your own trees, you are welcome to make this a creative task!
Thank you once again for all your support at home with all of the learning today.
Well done Year One for working so hard!