24th February Wednesday
Good morning,
We hope you had a lovely day yesterday and are back in the swing of home learning! Here are your tasks for today. We hope you enjoy them.
Active start:
Here is a Cosmic Kids dance party to get you moving and start your day:
Literacy:
Today we are going to use our enchanted woodland pictures from yesterday, to write sentences.
We are going to imagine we have just arrived in the enchanted wood and we are going to write a setting description.
This will be modelled during the Zoom input session.
Here are key questions to think about:

What could you see?
What could you touch?
What could you hear?
*Can you use exciting adjectives to describe what you could see, hear and touch?
* Can you use the word 'and' to give more detail?
Remember to think about and use:
Capital letters
Full stops
Finger spaces
*Exclamation mark
Here is a prompt mat with some adjectives to help you with your sentences.
You can either write straight into your book or you might like to print this paper to write on. There are two pages- one has more lines than the other.
Handwriting:
Today we will be continuing to introduce the pre-cursive script for each letter but please only start this if you are forming the letter with the correct sequence of movements.
The following videos will show you how to start your letters on the line in order to write the letters ready to join them at the next stage.
Today we will be working on the letters- o and d
You do not have to worry about the lead out at the end of the 'o'.
Spellings:
Please continue to work on your spellings for this week:
goat, soap, oak, stew, flew, drew, ask, friend
Maths:
Today we will be continuing our work on measuring. Our focus this session will be comparing and ordering height.
Here is a copy of the video to reinforce the learning at home, if you would like to.
Your follow up task will be mainly practical but you can record some of the comparisons you make pictorially in your workbook.
Your task is to find and then draw and label:
3 things taller than you
3 things shorter than you
3 things the same height as you
Here is an additional, optional sheet:
We will be reading and spelling words with the sound: ew – chew the stew
For example- chew, stew, grew, few, fewer, knew, flew, drew...
Here are a couple of phonics tasks to select from and have a go at, following our Zoom session. Select the sheets that are most suited to your child:
Kandinsky- Concentric Circles:
In class we will be cutting out circles of different sizes and ordering them to make sets of concentric circles.
We will be adding these to our paintings/prints from yesterday and arranging them around a tree/ branches. Here is an example of the type of work we will be creating. These examples are not fully completed.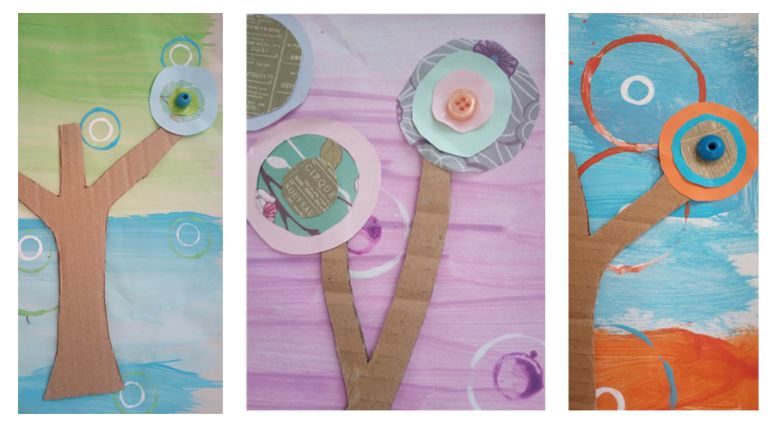 At home you could also cut out different sizes of circles and arrange them by size – largest at the bottom and smallest at the top. Here are a few examples:

Or you could get creative with beads, buttons, coils of paper or bottle tops to create your own Kandinsky inspired circle artwork: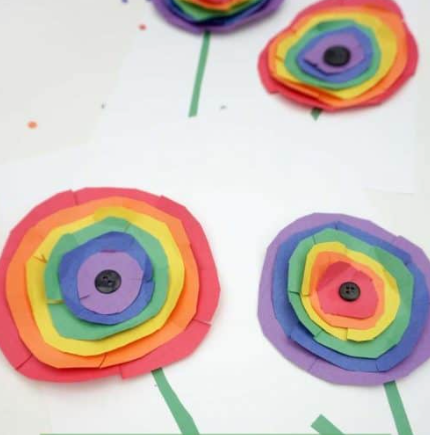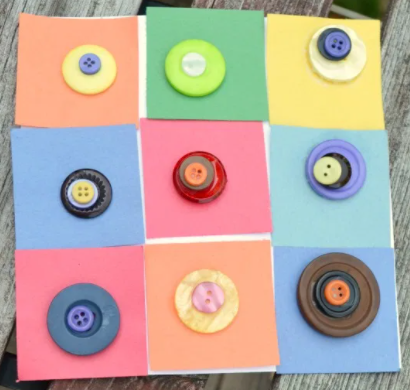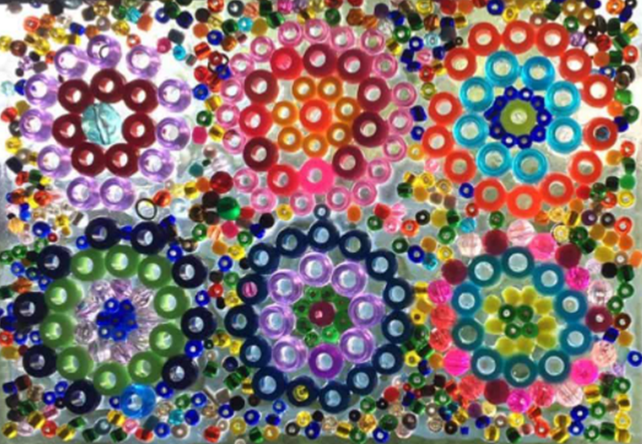 If you like to end your day with some quiet relaxation, here is a Peace Out session that you might like to listen to:
Thank you for all your hard work today.