24th February 2021 Wednesday
English: Writing - Zoom Input at 9:30am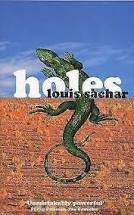 It is time to read more of our class reader 'Holes' - what will happen next?
Here is an interesting video depicting the Top 5 facts about Dick Turpin for you to enjoy:
Today we will be writing about Dick Turpin's Life as a highwayman. This is what he is most famous for, but what he spent relatively little time doing.
Some useful information for this section of writing:
Turpin began to work with Tom King (often referred to as Captain). They used to watch the roads through Epping Forest in Essex from their cave hideout. Once they had identified a suitable target, they would rob them.
In 1737 a £100 reward was announced for the capture of Dick Turpin.
An Essex gamekeeper called Morris managed to locate Dick Turpin's base in Epping Forest. Turpin shot Morris.
Dick Turpin killed Tom King by mistake. He was trying to stop King being arrested for collecting a horse that Turpin had himself stolen.
Turpin realised he had to leave Essex and he decided to head for Yorkshire. He took the name John Palmer and he started to rob farmhouses and steal horses.
Task: Write about Dick Turpin's life of Crime. Use your notes, the information sheet and the song above to help you. Please add this to your document on Google Classroom. Or, if you are hand-writing it, please upload an image so we can see how you are getting on.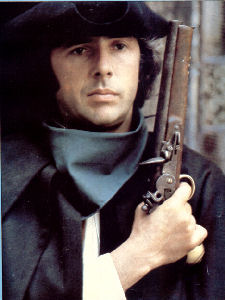 Cheat guide to Turpin's Highwayman years:
1) He became a highwayman.
2) Hid in a cave in Epping Forest (Essex).
3) Robbed people on the road - "Stand and deliver - your money or your life!"
4) Met Matt / Tom / Captain King whilst robbing him.
5) Became highway robbing associates.
6) They became infamous - a reward of £100 out for Turpin.
7) Morris found Turpin in his lair. Turpin shot Morris. Turpin now a killer.
8) A bungled attempt to steal a horse. King and Turpin got into a tussle (fight) with stablehand / innkeeper. Turpin shoots his best (and only?) friend King - by mistake.
9) King dies. Turpin now a double killer as well as a notorious highwayman.
10) Turpin flees to Yorkshire. (Overnight on a horse? No On Black Bless? No)
11) more tomorrow...
Spelling
Spelling lists for Group One and Two for Monday 22nd February - Friday 5th March 2021 can be found on the class page under Spelling.
Unit 10 - Words ending in -ible and -able
Task: Complete the Spelling Zone task on page 47/48. Check your answers with an adult.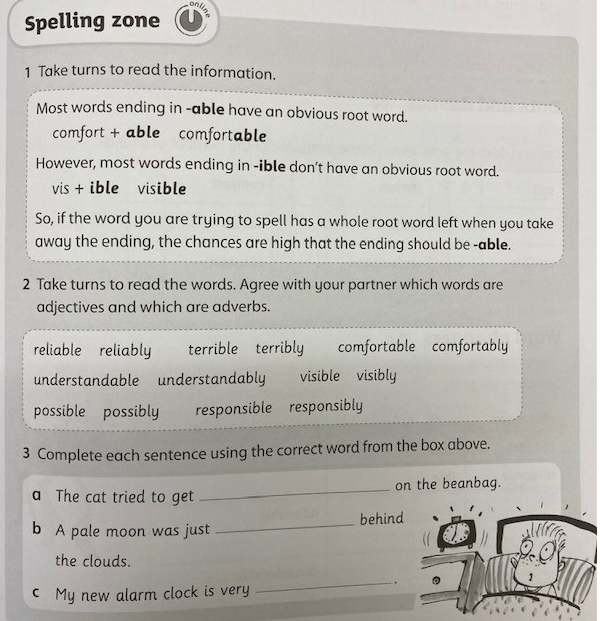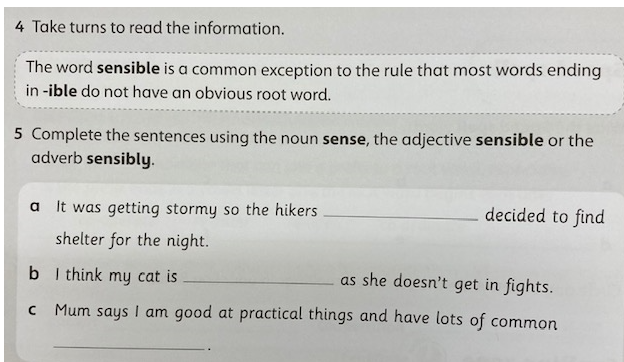 Maths: Zoom input at 11:00am
Today we will be looking at Solving Simple 1-Step Equations.
An equation is a number sentence where one side equals another.
For example: 10 + 2 = 4 + 8.
A one-step equation is an equation that can be solved in one step.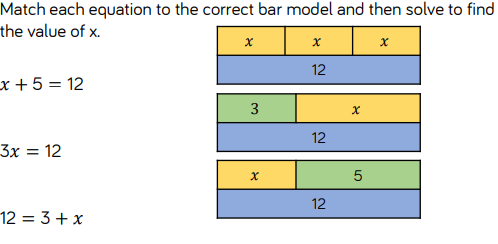 Here is an example of the first part of the question to help you:
x + 5 = 12 is shown the the bottom bar model.
to solve this i simply do the inverse. So, 12 - 5 = 7.
x = 7
Let's check: 7 + 5 = 12. It works!
You can now the video below. This will be especially helpful if you are unable to join in the zoom lesson:
Task: Complete the activity below. Try to complete as many questions as you can.
Now you have finished, you can check your answers and mark your own work using the answer sheet below.
Mastery Challenge
Have a go at this challenge if you wish.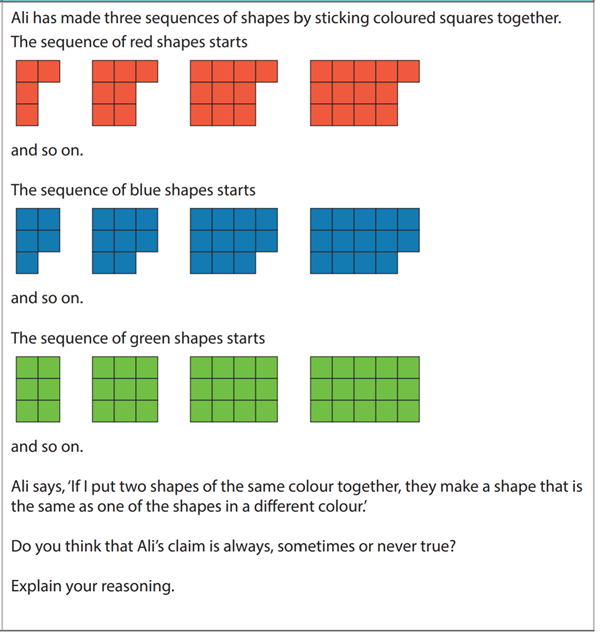 Topic - Zoom input at 1:30pm
Throughout our topic, we will be learning about Crime and Punishment and how it has changed from the Roman times to the present day.
Today we will be thinking about Crime and Punishment during Tudor Times in more detail. We will be focusing today on Tudor Punishments.
On the timeline you can see that the Tudor period was from 1485 to1603.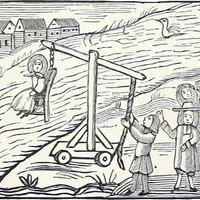 There were no police during the Tudor times. However, laws were harsh and wrongdoing was severely punished. In Tudor times the punishments were very, very cruel. People believed if a criminal's punishment was severe and painful enough, the act would not be repeated and others would deter from crime as well.
Interesting Fact Alert: 70,000 people suffered the death penalty during the reign of Henry VIII.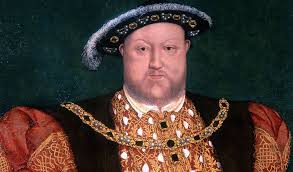 To find out more about the common crimes and how they were punished during this time, read through the information below:
Task: Create a poster about Tudor punishments and their related crimes. You may want to separate this in to two sections - Lesser Crimes and Serious Crimes. Use the information we have discussed as well as the information sheet below to help you.
Here is an example of what your work could look like: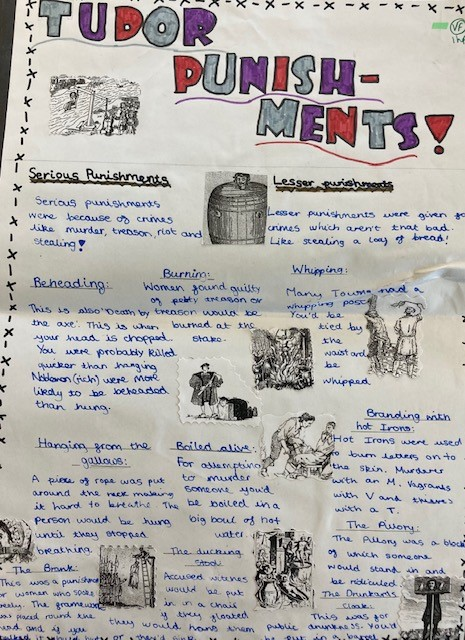 On This Day in History: 14th February 1991
The peerless Chesney Hawkes releases 'I Am The One and Only'. It goes on to become number one.