23rd February Tuesday
Tuesday 23rd February
Good morning,
We hope you have all had a wonderful half term break and spent lots of lovely family time together.
Welcome back to home learning. We hope you enjoy the next part of our 'Forest and Fairies' topic. This half term we will be moving into the magical world of enchanted woods and use our imaginations to think about other creatures that might live there! We hope you enjoy the topic and hope to see everyone back at school soon!
Active start:
Here is a link to the Joe wicks work out from Friday the Friday before the half term break:
If you prefer a slightly more gentle start to your day, you might like to join in with this cosmic Kids yoga session:
Literacy:
In our Zoom session we will be reading some poems about 'Enchanted Woodlands' – as we read them, the children will be asked to draw what they think about and how they imagine the woodland to look.
After the zoom meeting, they will be asked to draw up a detailed picture of their enchanted woodland and write a list of the key features they included.
If they would like to spend a bit more time on this, they are welcome to include some collage and cut and stick a few sparkles. In class we will be adding a bit of fairy dust to ours!
Challenge: Can you describe what the features you drew look like? Can you include any adjectives?
*Remember to use your phonic prompt mat to help you spell the words you write.
Here are some pictures that might be useful as a prompt if it is tricky to imagine from the poems alone: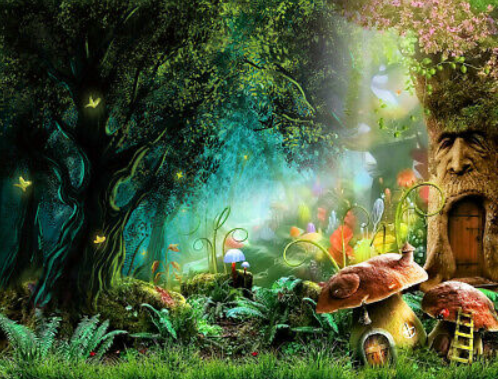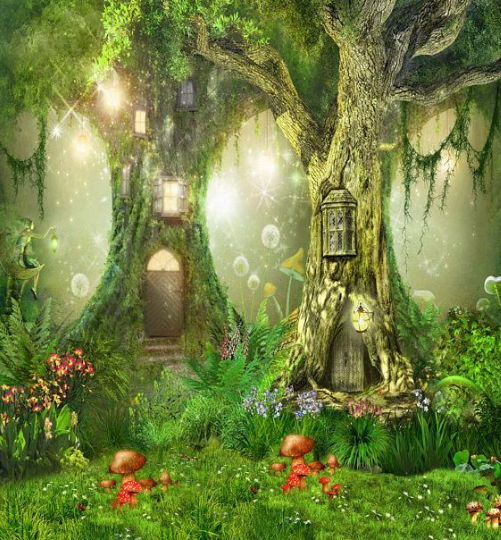 You will find copies of the poems at the bottom of the page if you wish to refer to them after the Zoom.
There are also some more pictures that might be helpful as prompts, if needed.
Handwriting:
This half term we will be reinforcing the correct letter formation of all the family letter groups. We will also be teaching the pre-cursive script for each letter but please only start this if you are forming the letter with the correct sequence of movements.
The following videos will show you how to start your letters on the line in order to write the letters ready to join them at the next stage.
Today we will be working on the letters- c and a

Spellings:
Your spellings for this week are:
goat, soap, oak, stew, flew, drew, ask, friend
You can find the usual spelling documents on the opening page for this week.
Maths:
Today we will be starting a block of work on measuring length and height. Our focus this session will be introducing the language around comparing and measuring length.
Here is a copy of the video to reinforce the learning at home, if you would like to.
Your follow up task is to find a spoon and then find and record the following by labelling the pictures with the accurate words to describe the lengths:
3 thing shorter than your spoon
3 things longer than your spoon
3 things the same length as your spoon
If you have some play dough or modelling dough at home you might like to make a snake or worm and then make more that are longer/shorter/the same length. You could use lego or draw your own.
Here are some additional, optional cards:
Challenge Questions:


Phonics:
We will be reading and spelling words with the sound: oa – goat in a boat
For example- goat, boat, oats, oak, loaf, groan, moan, throat…
Here are a couple of phonics tasks to select from and have a go at, following our Zoom session. Select the sheets that are most suited to your child:
Art:
Looking at the work of Kandinsky
Here is a brief introduction into Kandinsky:
Here are some information slides (in the PDF below) about Kandinsky and some pictures of his work to have a look at. There is a slide showing the work we are going to be thinking about - Squares with Concentric Circles (1913)
It is also shown below here with some questions to think about.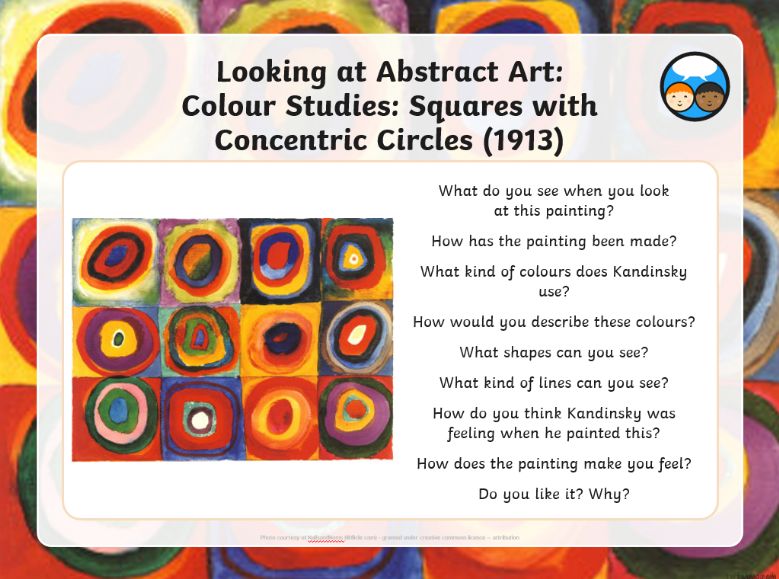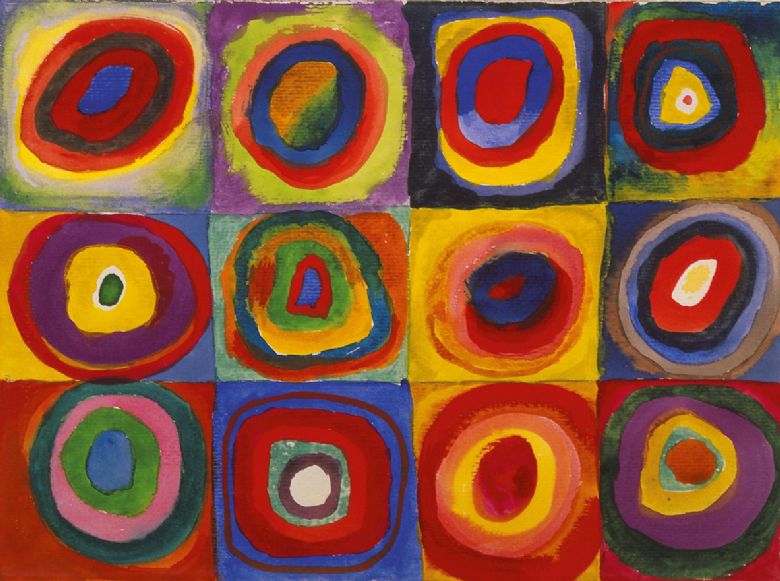 At school we are going to use paint to print some circles, using different sized cups and lids. Here are two examples: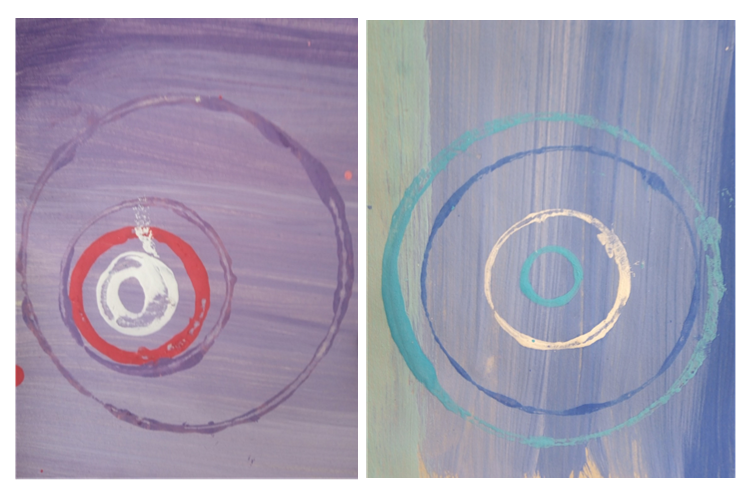 At home you might like to do this too, if you have paint available. Or, you might like to have a go at the activity suggested here: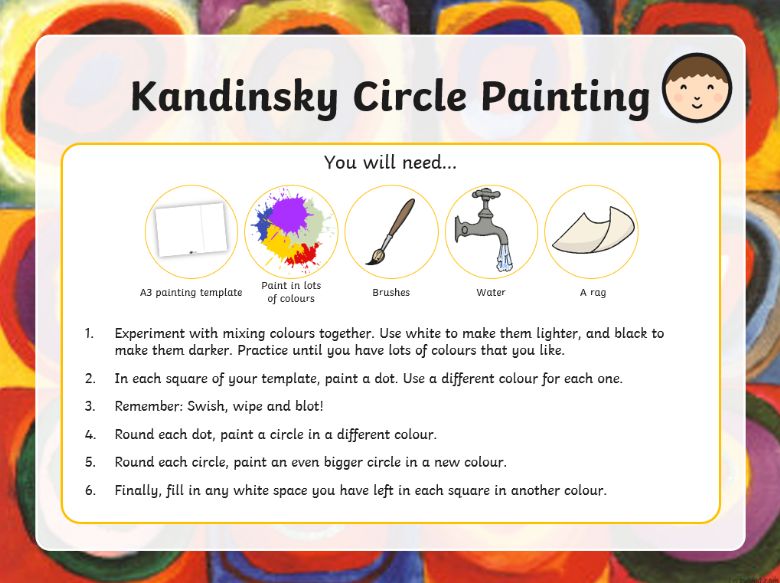 If you don't fancy getting the paint out, you could even explore the idea of concentric circles by finding circles around your home and arrange them on top of each other and then taking a photo of your arrangement from above.
Here is an example: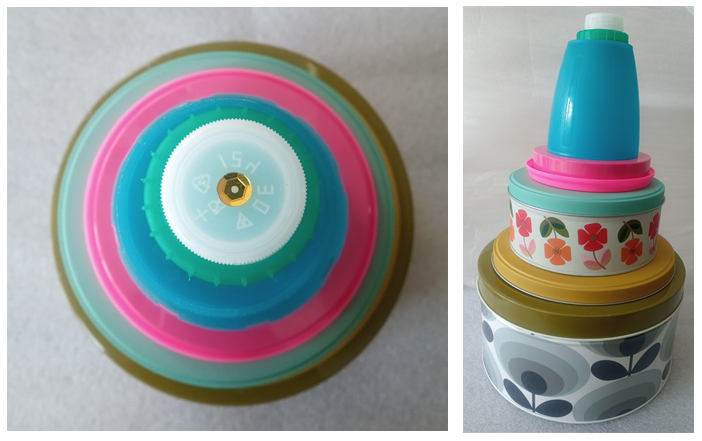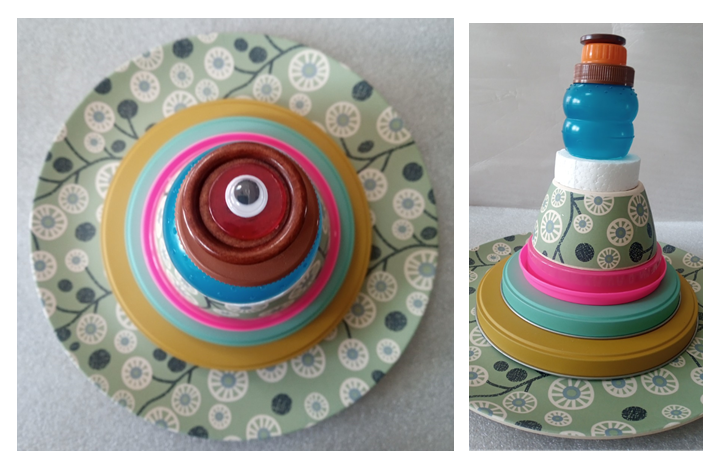 You could even print them out and arrange them as a piece of artwork like Kandinsky:

Here is a short video with an idea for drawing and colouring your own circles in squares, a bit like Kandinsky- you might like to have a go at it at home:
If you would like to end your day with a peaceful time of relaxation, you might like to listen to the short meditation below.
We hope you had a good first day back at home school and thank you for working so hard at home on your learning.