23rd February 2021 Tuesday
English: Writing - Zoom Input at 9:30am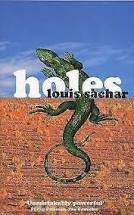 It is time to read more of our class reader 'Holes' - what will happen next?
It has been over a week since we added to our reports about Dick Turpin. Firstly it is a good ideas to refresh your memory about this famous highwayman and criminal.
Watch the video and / or read your notes / information sheet before you get started.
Today we will be writing about Dick Turpin's Life in the Essex Gang.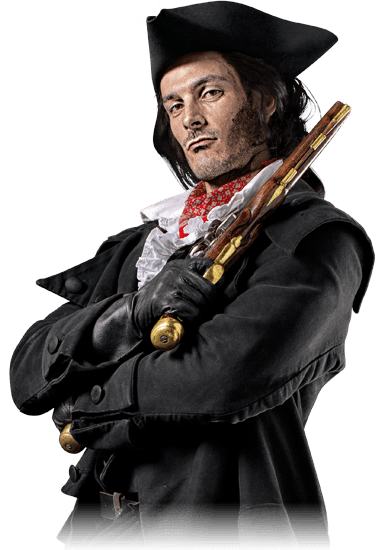 Many people think of Dick Turpin as a lone highwayman, however for the majority of his criminal career he was a member of the Essex Gang (also known as the Gregory Gang). Please read the information below to help you.
Dick Turpin became a member of the Essex Gang, a group of criminals who specialised in robbing farmhouses.
Other members of the Essex Gang included: Thomas Barnfield, Ned Rust, John Wheeler and Herbert Haines.
There may have been other members who were either not identified or who were only occasional associates of the Gang.
The Gang often tortured the inhabitants of the houses they broke into in an attempt to get them to reveal where their valuables were hidden.
Robbing remote farmhouses was the Gang's speciality, and it was only towards the end of his criminal career that Turpin was actually involved in highway robbery.
By 1735 a reward of £50 was offered for the capture of the Essex Gang. Two members of the groups were caught, but Dick Turpin managed to escape out of a window.

Task: Write about Dick Turpin's time in the Essex Gang and what they got up to. Use your notes, the information sheet and the song above to help you. Please add this to your document on Google Classroom. Or, if you are hand-writing it, please upload an image so we can see how you are getting on.
Here is a word bank to help you also:
Spelling
Spelling lists for Group One and Two for Monday 22nd February - Friday 5th March 2021 can be found on the class page under Spelling.
Unit 10 - Words ending in -ible and -able
Task: Complete Speed Spell on page 47. Ask a parent or family member to test you on six spellings from before half term, that appeared in Unit 9. Have you remembered the correct spellings?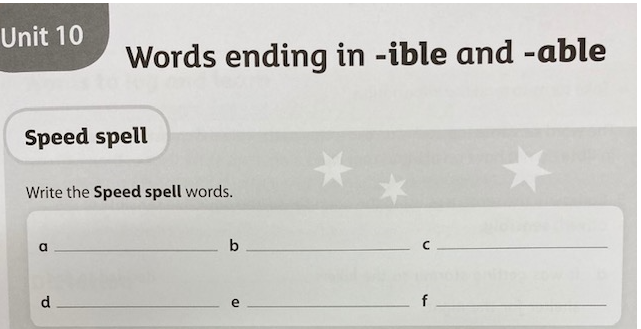 Maths: Zoom input at 11:00am
Today we will be looking at Forming Equations.
An equation is a mathematical expression that contains an equals symbol. Equations often contain algebra. Algebra is used in maths when you do not know the exact number in a calculation.
Look at the table below. Amir thinks of a number. The cube represents the unknown number that he thinks of. We call this x (as it is unknown).

He then adds three cubes. So we have x + 3
He tells us his answer is 5. So x + 3 = 5
Can you tell me what x equals?

You can also the video below. This will be especially helpful if you are unable to join in the zoom lesson:
Task: Complete the activity below. Try to complete as many questions as you can.
Now you have finished, you can check your answers and mark your own work using the answer sheet below.
Mastery Challenge
Have a go at this challenge if you wish.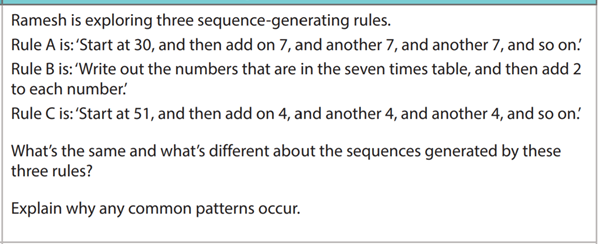 Homework!
Your homework for the week is below, as we have come to the end of the first CGP books. Please complete this by Friday afternoon. Join us with the Zoom to mark it.
RE
Today we are continuing our work on our unit Eucharist: Relating - Unity.
Where is Jesus? How can you tell?
Where is Judas? How can you tell?
What did the last supper celebrate?
Celebrating the passover where Moses was trying to free the Jews. God sent plagues.
But how did the Jewish people survive? Ate lambs and put blood around the doors so the angel of death would Passover them.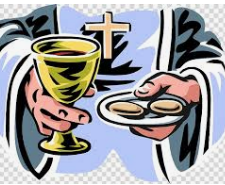 Eucharist (Holy Communion) is celebrated during mass. This is when Christians unite and gather in worship and prayer. It is something Christians do to remember what Jesus did for them, this is what Jesus did with his friends the night before he was killed and is know as the Last Supper. At Holy Communion there is the breaking and sharing of bread which is a reminder of Jesus' body being broken on the cross, and there is also the sharing of wine which is a reminder of Jesus' blood. We remember how Jesus died on the cross for us.
The Last Supper appears in the New Testament Bible writing of Matthew, Mark, Luke and John. Paul the Apostle, however, gives the earliest recorded description of Jesus' Last Supper:
The Lord Jesus on the night when he was betrayed took bread, and when he had given thanks, he broke it, and said, 'This is my body which is for you. Do this in remembrance of me.' In the same way he took the cup also, after supper, saying, 'This cup is the new covenant in my blood. Do this, as often as you drink it, in remembrance of me'. (1 Corinthians 11:23-29)
In the three hundred years after Jesus' crucifixion, Christian practices and beliefs regarding the Communion became part of Christian worship. At first, they spread through word of mouth, but within a generation, the practice of Communion and its role as a sacrament was established.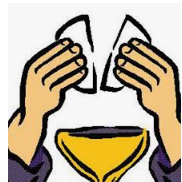 Watch this video to see what happens during Mass.
You can clip directly on the link below:
The Eucharist or Holy Communion
There are three main Christian views regarding the bread and the wine during the Holy Communion:
The bread and the wine change completely into the actual body and blood of Christ. This change is known as Transubstantiation.
Christ's presence appears spiritually, through the bread and wine.
The bread and the wine are symbols representing Christ's body and blood, in remembrance of his sacrifice.
Task: Order the parts of the mass and explain why the Eucharist is important, how it unites people and what Christians are recreating.
Challenge: Explain the beliefs linked to the receiving of the Eucharist and how it affects people's lives.
On This Day in History: 23rd February 1940
The Disney film 'Pinocchio' is released in cinemas - here is the original trailer.