2 w/b 7.3.22
Reading - Read your stage book at home. If you are on Accelerated Reader you can quiz on your book with this link (when you have finished your book).
Spellings -
Rainbow words - Write out your spellings in different colours. Can you make a pattern? Write out each word at least four times.

Making up sentences with your spellings in - With a grown-up and make up sentences with your spellings in. You or the grown up need to write these down. You can have more than one of your spellings in the same sentence, but every spelling needs to be covered. Keep these safe for the next activity.
Dictated sentences - A grown up can read out the sentence to you made up in the previous activity and you write it down. Can you get the spellings and the other words in your sentences correct?
Quizzing - On Friday, grown up will read out your spellings and you write them down onto a piece of paper. Check your spellings with your grown up. How many did you get right or which words to do you need to practice more?
Monday morning Education 4 Safety (E4S) - Emotional and Physical Hurt
Watch and listen to this story book 'The Big Book of Feelings'. Discuss these questions with a grown-up. What does emotional hurt mean? What does physical hurt mean? Use the attachment below. Can you sort the sentences into emotional hurt and physical hurt. Can you think of any more examples for these?
Literacy
Literacy Tuesday -
Literacy Wednesday -
Literacy Thursday -
Literacy Friday - Spelling quiz
Maths - We are starting our learning about Shapes. Please see the attachments below.
Maths Tuesday - Listen to these songs about shapes. Shapes. Shape Hunt! Have a look around your home. What different shapes can you see? Where can you see them?
Maths Wednesday -
Maths Thursday -
Maths Friday - Play on Numbots for at least 15 minutes. Now watch some of the times tables videos on the Year 2 learning videos page. Practise your x2, x5 and x10 tables. Play the Hit the Button game to help you practise. Write down your scores. What is the highest score you can get for each times table?
Foundation Learning
PE Monday afternoon - Tennis - Today we are starting out learning about Tennis. Practise throwing and catching a ball in the air (use a tennis or smaller sized ball if you have one). Can you catch the ball with two hands and then with one hand? If you want a challenge try using alternate hands to catch the ball. How many times can you throw the ball without dropping it?
Tuesday afternoon - 15 minutes of handwriting. We are working hard on correct letter formation. If you are not sure about this check the handwriting mat image below and the links on this page.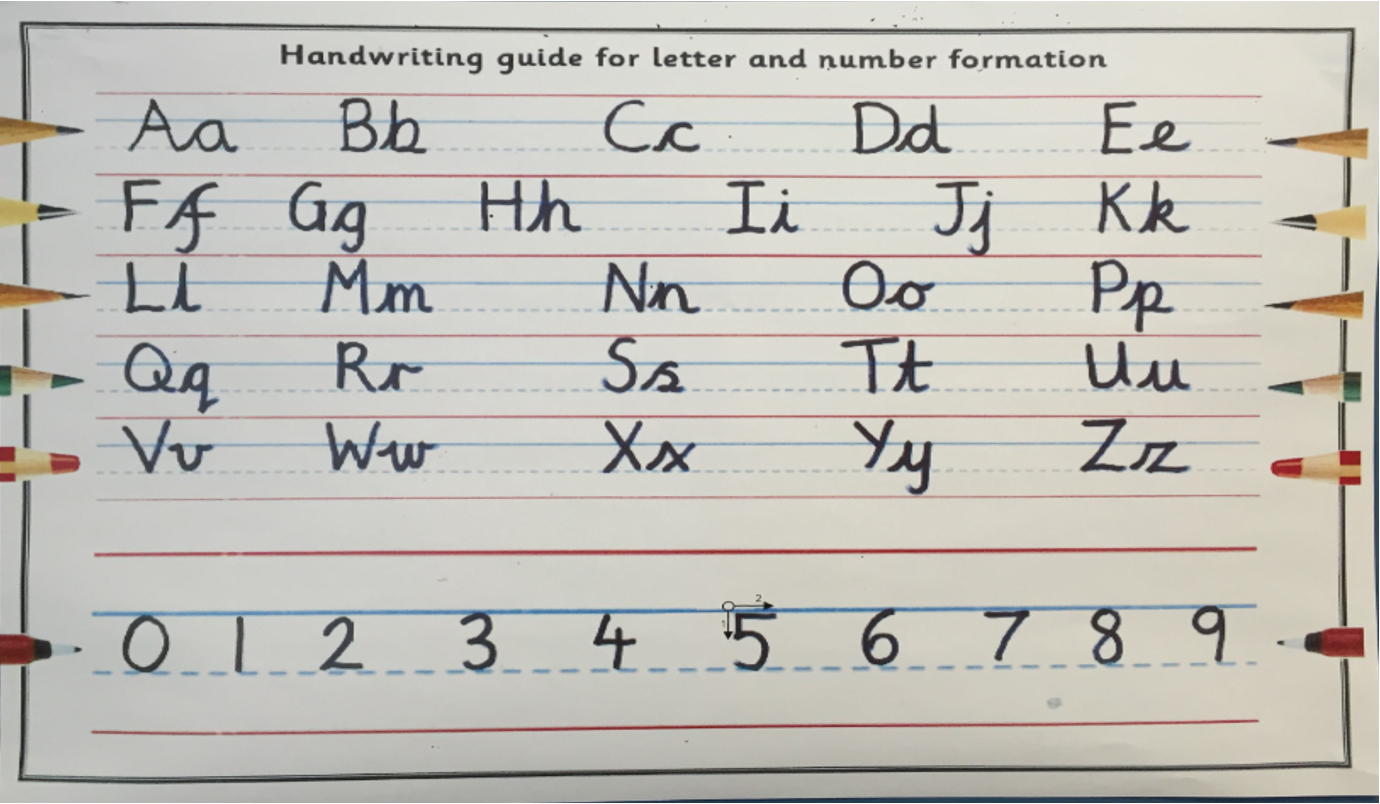 First try writing individual letters. Practise writing letters from one handwriting family at a time, as the letters in the same family are written in a similar way. Remember that we do not loop our letter g, j, f or y.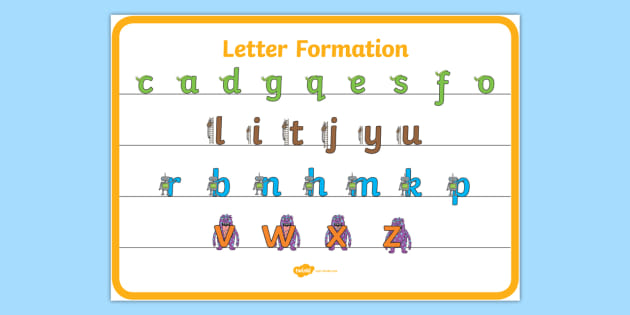 If you can form your letters correctly could you challenge yourself by writing your name, and one or two facts about you in your best handwriting?
Wednesday afternoon - Science. Habitats - Use this website to find out about different habitats.
PE Thursday afternoon - Tag Rugby - Today we are continuing our learning about Tag Rugby. Can you practise dodging, weaving and changing direction quickly when running? This will help you avoid people stealing your tags.
Friday afternoon - Handwriting and making time.