19th October 2021
Good morning Year Four!
We hope you are feeling well and are ready for another day of home learning. Here are your tasks for today. Good luck with them.
Warm up! Get ready for your day!
You might like to start your day with a Joe Wicks workout or a yoga session. Here are a couple to select from:
Literacy:
Today, your task is to log on to Purple Mash and create your own quiz about Ancient Egypt. Save your quiz and invite a family member to have a go at answering your questions!
The login address for our Purple Mash screen is https://www.purplemash.com/sch/stpetersbn43
Email the school if you need your login details.
This what you need to do:
1) Look at your notifications bell. You should have a 'ToDo' for 2Quiz.
2) Use 2Quiz to make up a quiz for others to play about what you have learnt about Ancient Egypt - using your questions from yesterday.
3) If you need help, do not forget you can click on the video hint icon at the top of the page.
We look forward to having a go at some of the quizzes!
Maths:
We will be looking at the eight times table this week:
Here is the link to the Super movers x 8 song:
https://www.bbc.co.uk/teach/supermovers/ks2-maths-the-8-times-table-with-filbert-fox/z4mrhbk
Have a go at these multiplications- they are out of sequence: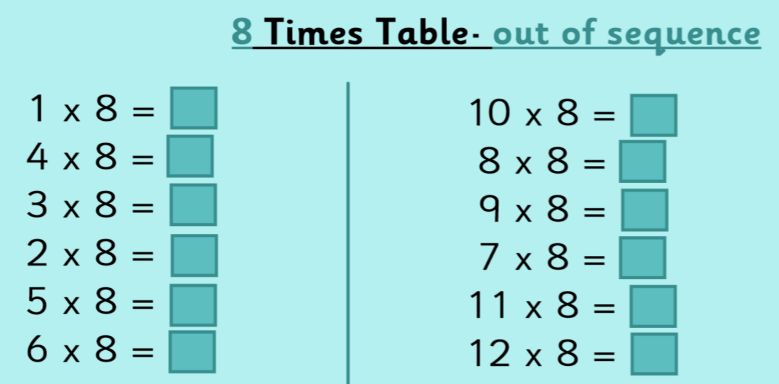 Today, we will be continuing with subtraction and will be working with 4-digit numbers again, but we will be starting to make more than one exchange. Here is a video to watch before completing the work below:
Here are the linked worksheets based on the learning for today:
These are the answers:
Here are some extra subtractions - select the level you feel is most appropriate: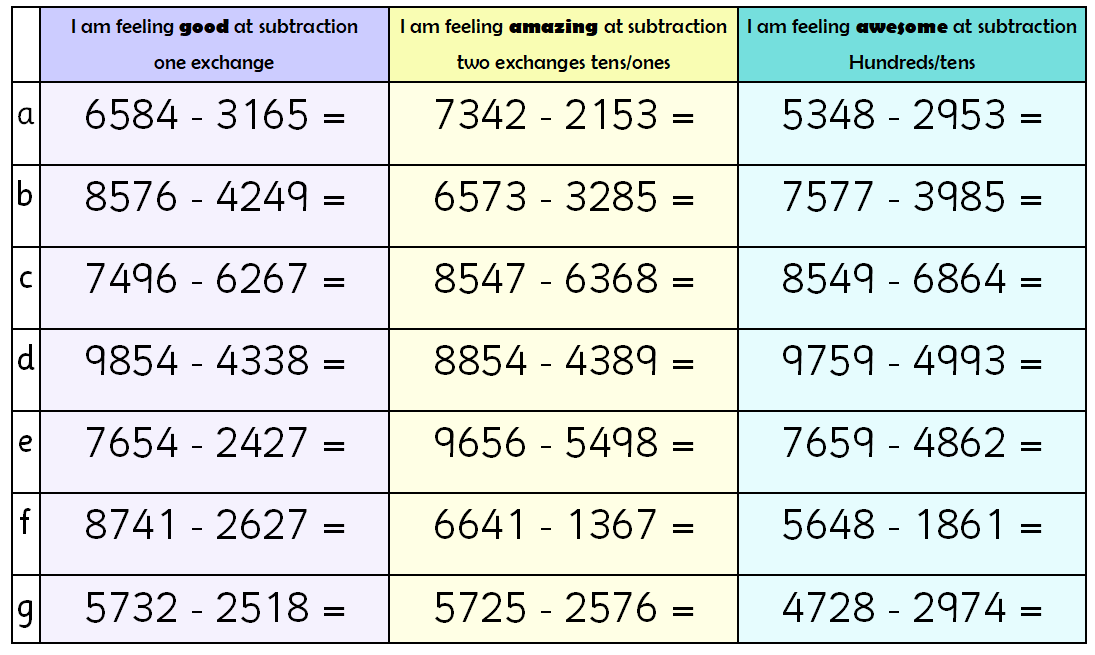 For an additional challenge, you might like to have a go at some of these:
Spellings:
Please continue to learn your spellings for a quiz on Friday.
Reading:
Please try to read for 25 minutes today and if you complete a book, you could also take a quiz.
RE- Being Chosen
Why does it make someone feel proud if they are chosen?
Does it always make someone feel proud?
Reflect on times you have been chosen or called on for something. Discuss and share your opinions about what happened, how you felt, any difficulties you had in accepting it, your response and the reasons for it.
Consider the responses different people might have to being chosen- for example, to become a member of a football, rounders or netball team, computer club, school choir or orchestra.
What questions would you want to ask?
Which would you like to accept?
What would you be expected to do as a member of the group, and what would be good about accepting the invitation?
Would it always be easy to be a good member?
Would you have to make sacrifices– for example, getting up early, giving time to practise?
Now, record your thoughts about being chosen. There is a sheet below to complete, or you could draw your own simple table to share your ideas and answer the questions. If you prefer, you can simply write sentences about times when you were chosen, using the headings given in the table. Illustrate your examples with your own pictures, depicting what you wrote about.
We hope you have enjoyed your home learning today.