13th October 2021
Hello Year Four,
If you are at home with Coronavirus, we hope you are feeling okay and are well enough to complete some of the work here. We hope you enjoyed your tasks yesterday and have a good day today.
It is not a PE day, but you still might like to start your day with a bit of movement. Here is a Joe Wicks workout, if you feel up to some exercises! Or you might prefer to warm up with some more relaxed stretching by joining in with some yoga:
Literacy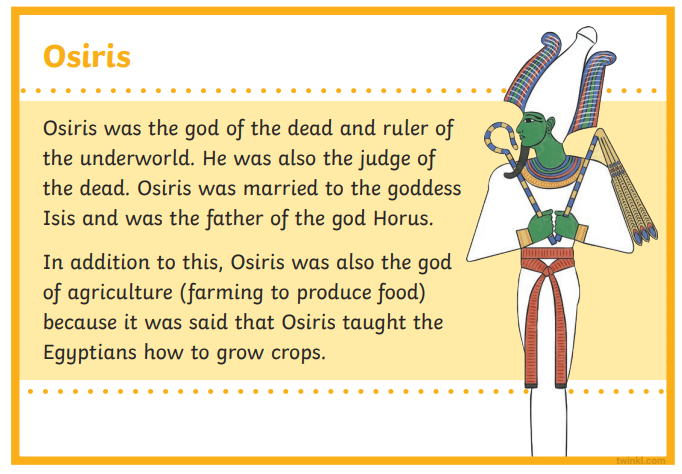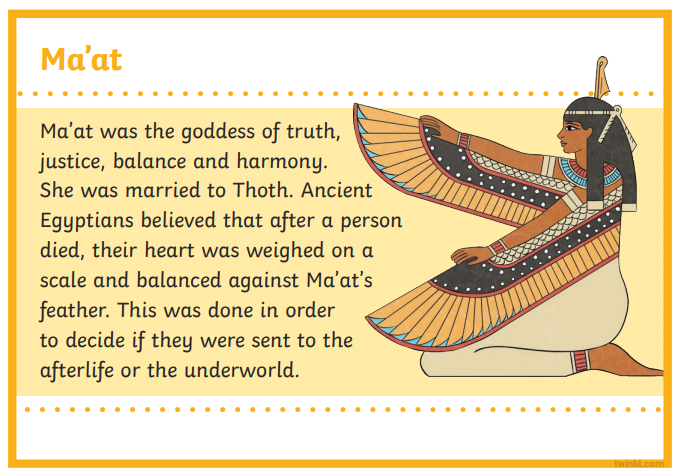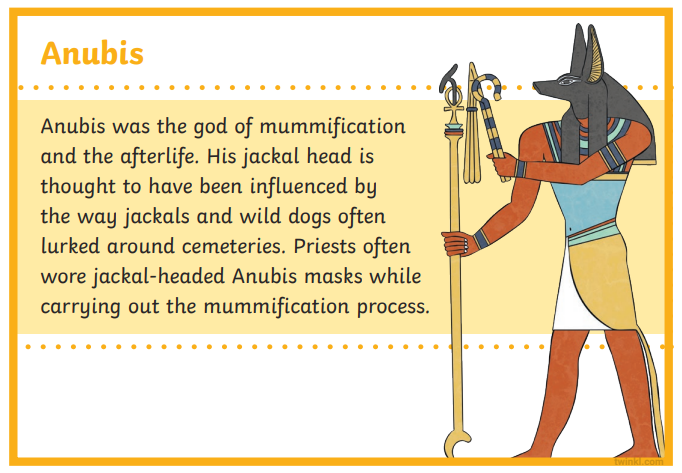 Your first task today is to read some information about Egyptian gods and goddesses. There are fact file cards or an A4 information sheet for you to read. These are attached below.
After reading the information, you need to design your own Egyptian god or goddess, using the ideas you just read as inspiration for your own creation.
First, draw a picture of your god or goddess.
Think about how they are dressed and their features.
What type of head will they have?
What will they be holding? Why?
Your next task is to describe your Egyptian god or goddess by writing descriptive labels around your picture. Try to include some adjectives and similes.
For example:
shiny, green face of a snake
white wings as soft as cotton wool
Finally, the main writing task for today is to write descriptive paragraphs about your Egyptian god or goddess. Each paragraph should be about a different aspect of your god or goddess. Remember to leave a line between each paragraph to make it clear. Try to write at least three paragraphs.
Here are some ideas for possible content you might like to include in your paragraphs. Select the ones you have lots of ideas for. You will probably have more ideas than those listed here. We look forward to reading what you come up with! Be as creative and original as you can!
Write a description of your god and their origin- how they came to be a god or goddess.
What are they the god of?
What powers or controls does the god hold?
Do they have any animal body parts? Why?
Are there any symbols that represent the god? Explain these symbols.
What features of the natural world or human nature do the Ancient Egyptians associate with the god? (For example, wind, storms, drought/kindness, love…)
How is their name written in Hieroglyphics?
Spellings
Continue to learn your spellings. These are listed on the page from yesterday, if you are unsure of the spellings for this week.
Reading
Try to read for 25 minutes today, and you can even quiz if you finish a book!
You could also listen to/read a bit more of 'Mr Stink'.
Part 5:
Part 6:
Maths Warm up
Here are the 7 times tables songs we are looking at this week:
This is the link for the Supermovers x7 song:
https://www.bbc.co.uk/teach/supermovers/ks2-maths-the-7-times-table-with-moonbeam/zjp8y9q
Can you answer these multiplication and division questions?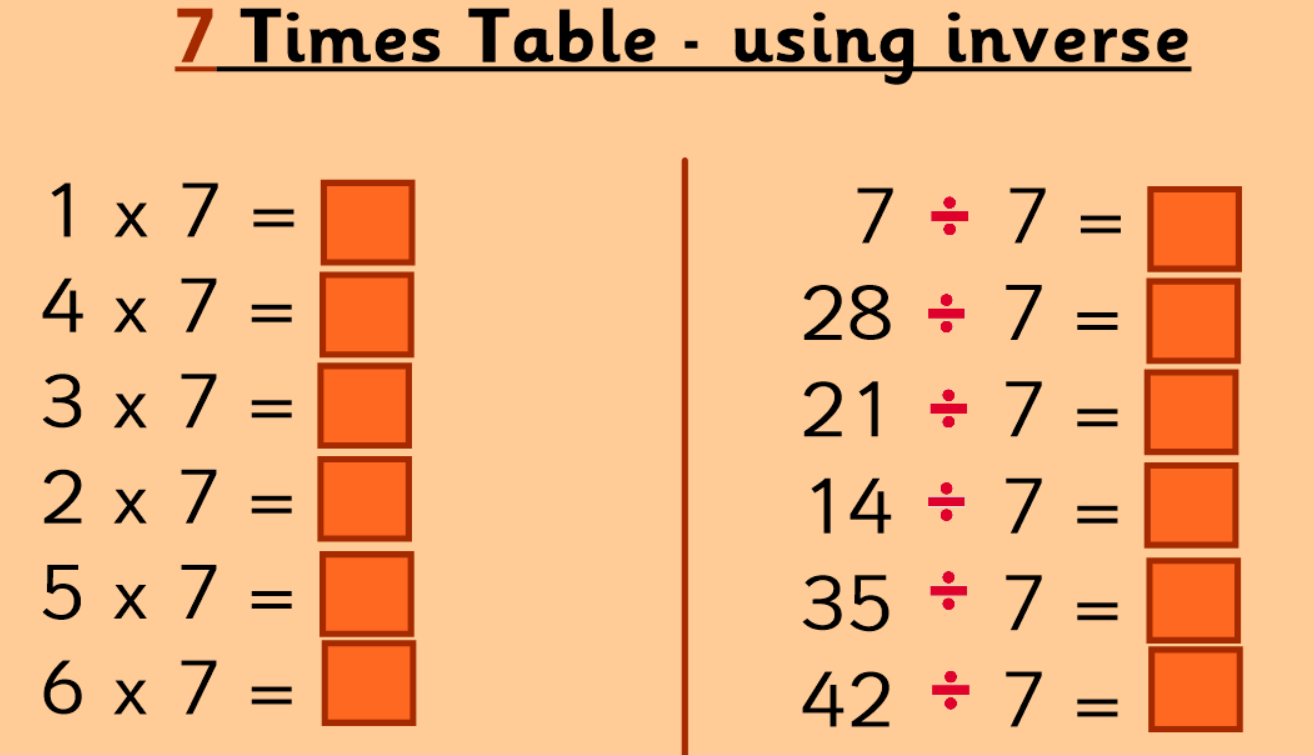 Main Maths session:
Here is a video that covers the main focus of our learning today. We will be working on column addition with 4-digit numbers, involving crossing tens and hundreds:
Here is a worksheet that follows up the main learning:
Here are the answers:
Here are some column additions to have a go at: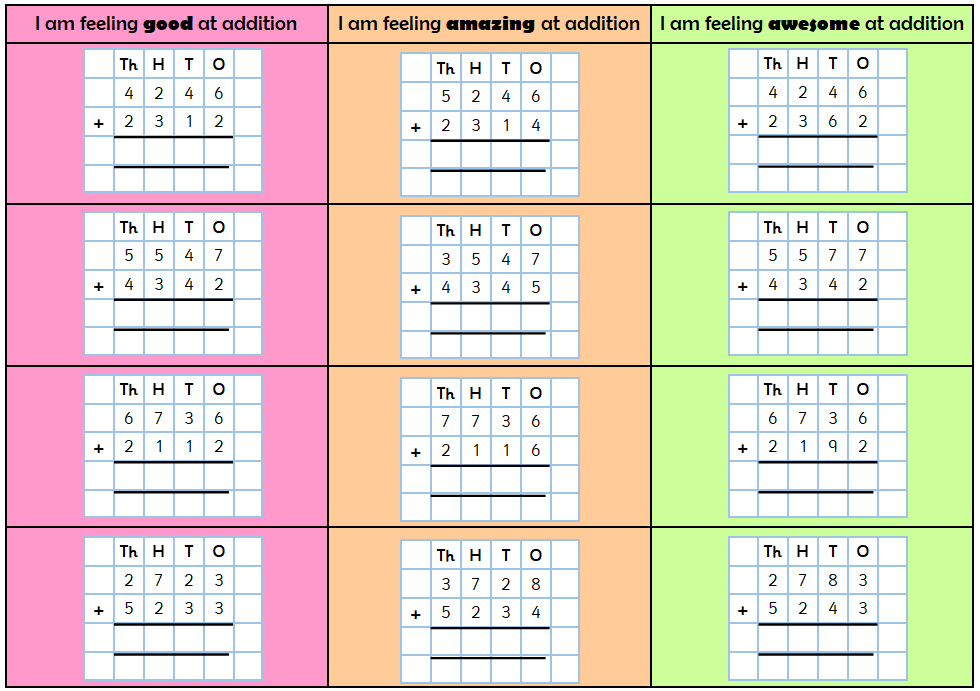 Attached below are some additional challenge questions:
Science:
Today in science, we will be learning about the human digestive system.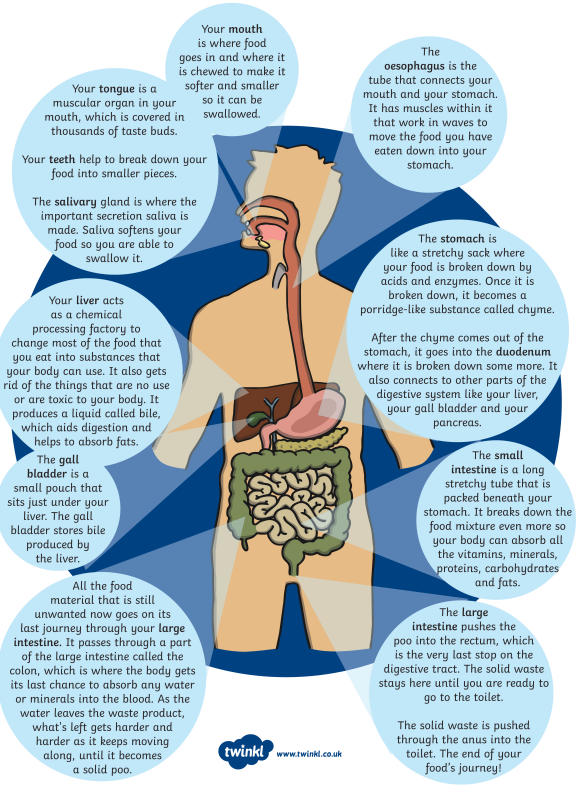 On this BBC Bitesize website, there are 3 short videos to watch about parts of the digestive system, each has a short quiz to check the key points:
https://www.bbc.co.uk/bitesize/topics/z27kng8
Here is a section from 'Operation Ouch' -you might like to see inside the human body as a camera films the digestive system at work!
After watching the videos and completing the quizzes on the BBC Bitesize website, have a go at labelling the main parts of the human digestive system.
You do not need to print all the sheets- select the one you feel is most appropriate, or simply draw and label your own.
Spend the end of your day either finishing your artwork or Cartouche from yesterday or completing any topic homework.
You might also like to log on to Nessy Spelling or Times Tables Rockstars.
Thank you for working so hard.
We hope you have had a good day and enjoyed your home learning. Take care, and we hope to see you again as soon as possible.