10th February Wednesday
Wednesday 10th February
Homework:
We will be inviting 2 more children at each Zoom session to share any homework from this half term that they might like to share with the class- they do not have to if they do not want to!
Active start:
Here is the Joe Wicks session from Monday or you can join him live at 9:00:
Here is some yoga- if you prefer this way to start your day:
Literacy:
Today you will be given the opportunity to read aloud/perform the rhyme you wrote up yesterday.
You do not have to perform for the class if you prefer not to.
Our Zoom meeting time will mainly be used for listening to and watching the performances of the children who would like to share their rhymes.
Depending on how many children perform, we may not have time to go through the additional task for today. It is a task the children should be familiar with and won't need much explaining.
Below you will find some sentences about woodland creatures. The task is to read and edit the sentences to make sure you have capital letters, finger spaces and full stops. Maybe you could add an exclamation mark somewhere too!
As an additional, optional task, you could also copy out one or two of the sentences to show you can make the required changes to the sentences.
There are 3 levels to pick from- the 2 star is the level most of you would be doing in class but there is a one star for anyone who might find this a bit tricky and a 3 star for those of you who would like the additional challenge of correcting some spellings, too.
Handwriting:
Today, we would like you to continue to work on any particular letters you still need to form accurately.
Check the letter families and make sure you are starting them all in the correct place:
Curly caterpillars – all start where you would start a 'c' – at the top.
Long ladder letters – all start at the top.
One armed robot letters - all start at the top, go down and then you retrace back up the same line before going into the curve.
Zig zag monster letters – check the correct start place for these letters.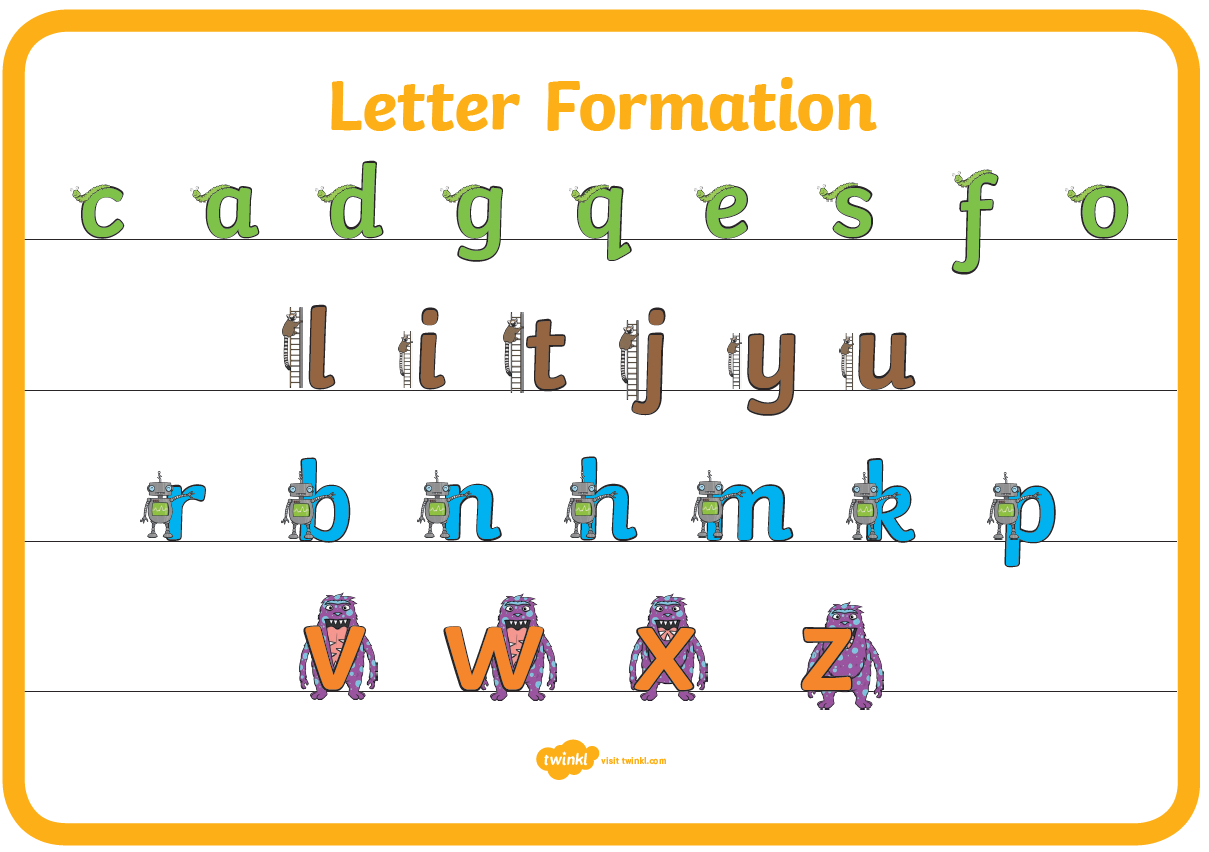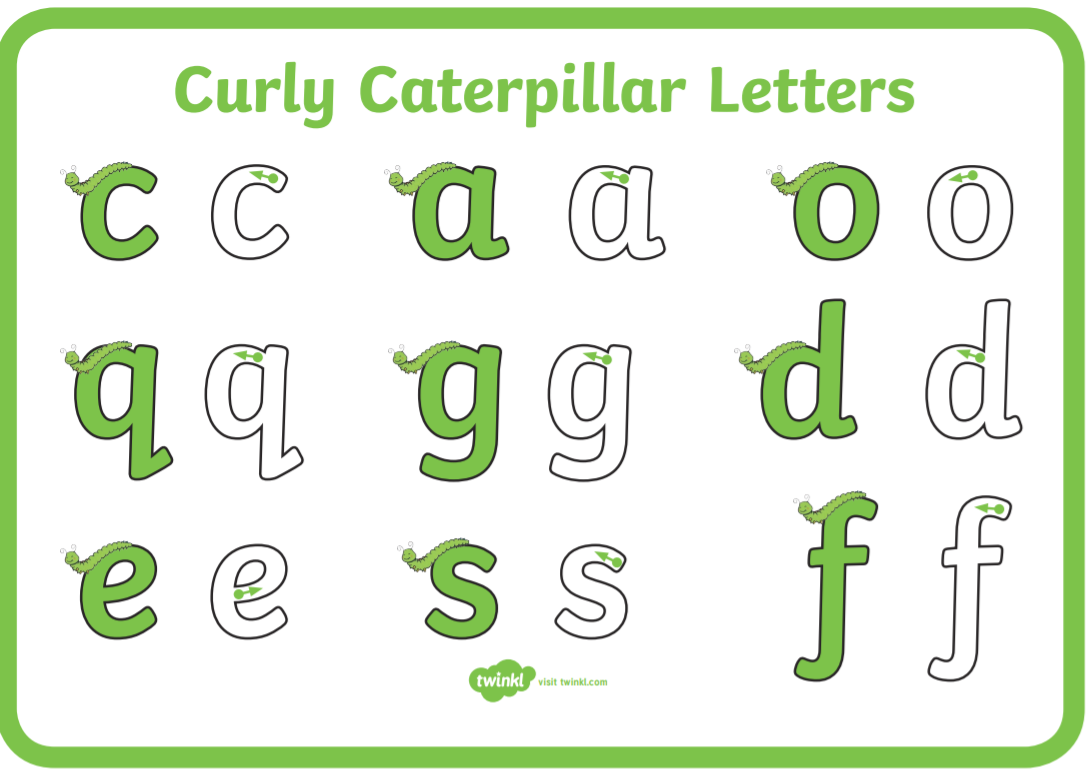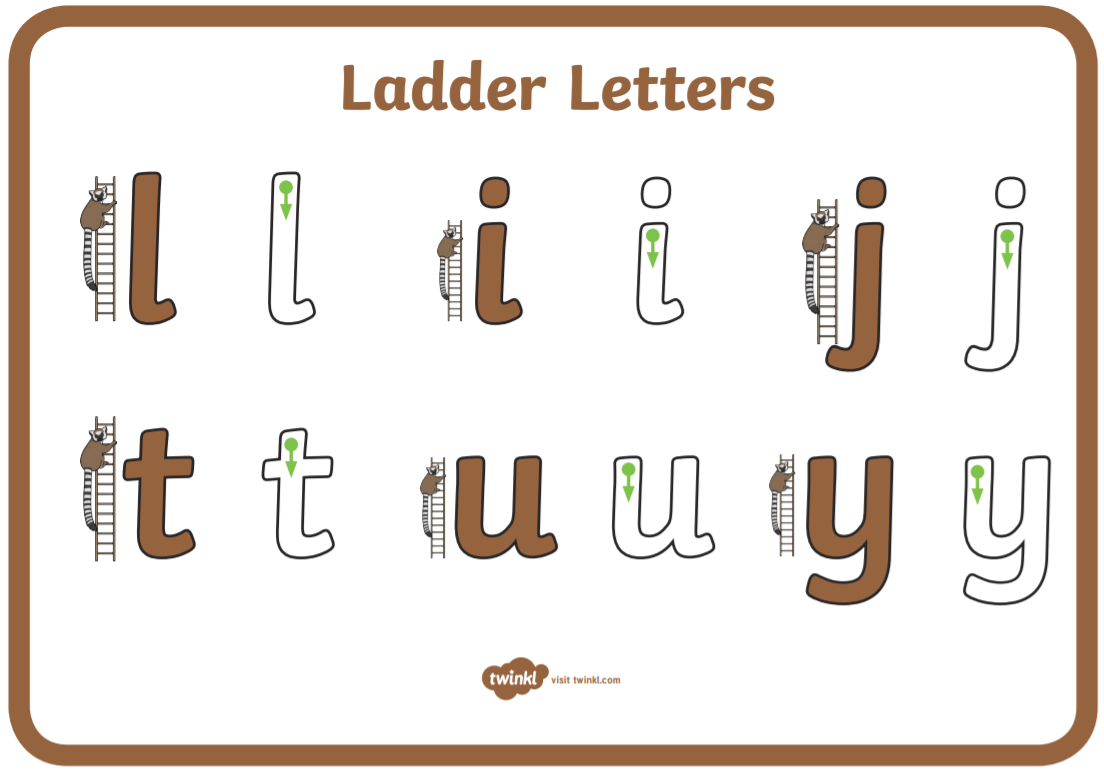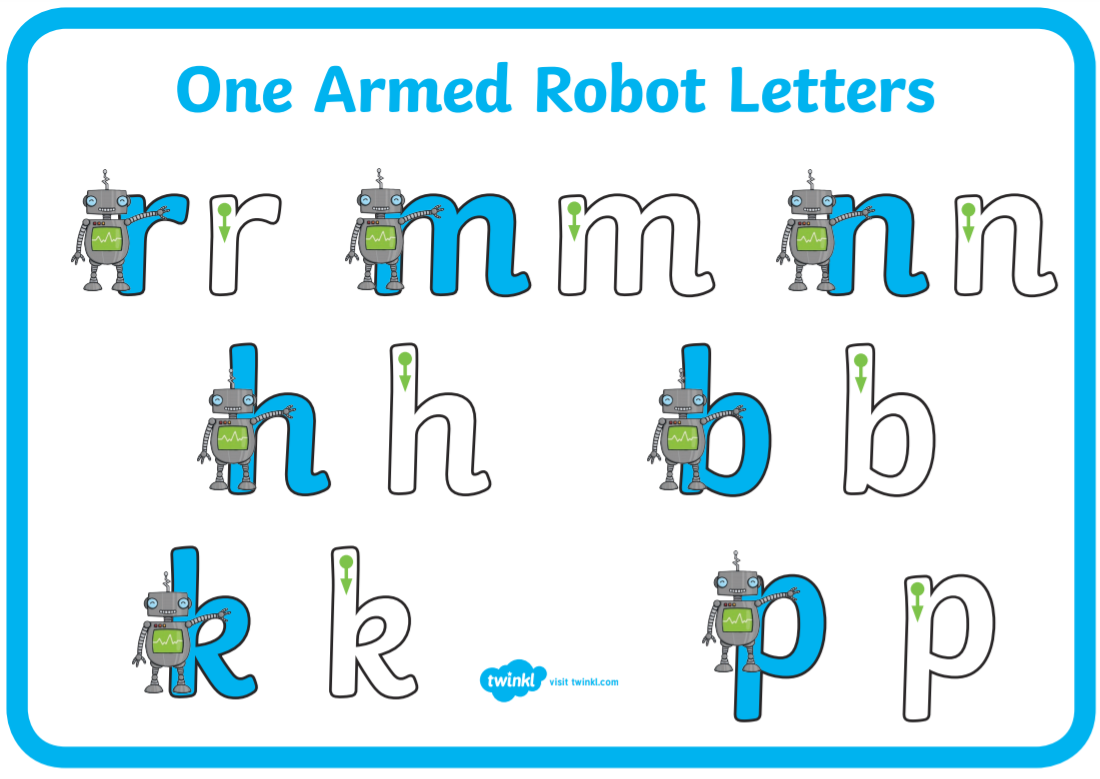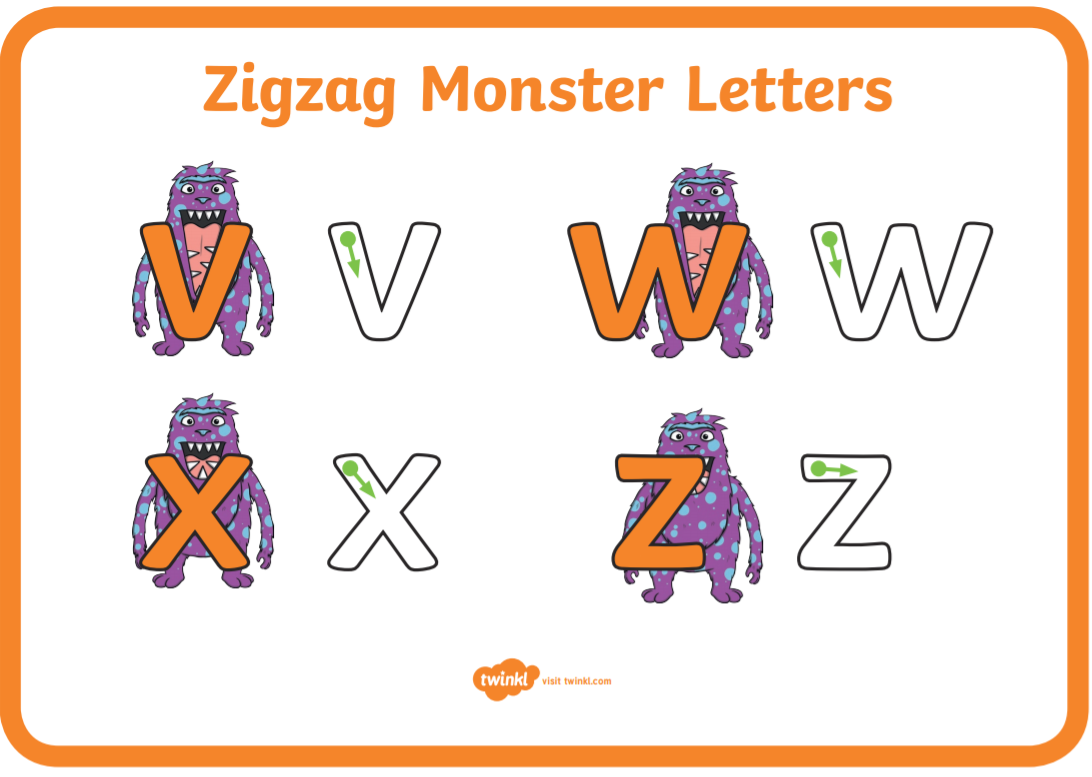 If you are forming all letters correctly and you can write your whole name accurately, this week we would like you to work on writing the days of the week – all with the correct letter formation, careful size and shape of letters and accurate placement on the line:
Monday, Tuesday, Wednesday, Thursday, Friday, Saturday, Sunday
Use your handwriting book to remind you of the height of each letter. You could work on 1 or 2 each day rather than all of them every day!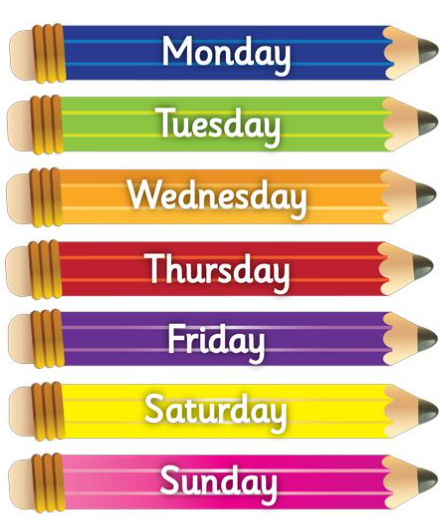 Spellings:
Your spellings for this week are:
Team, seal, cream, soil, coin, oink, pull, full
Maths:
Today we will counting in 5s. Here is a copy of the video to reinforce the learning at home.
The focus of the session today is counting in 5s:
Here is a 100 square to use to rehearse counting in 5s and colour the pattern:
Here are some sheets you might like to select from depending on if you would like to consolidate counting in 5s or take on some challenges:
Counting in 5s mastery answers
We will be reading and spelling words with the sounds: ea – cup of tea and oi – spoil the boy
For example- tea, team, seal, teacher, eat, seat, wheat / soil, coin, coil, boil, point, foil, spoil, oink, joints, toilet, oil…
Here are a couple of phonics tasks to select from and have a go at. Select the sheets that are most suited to your child. They do not need to do them all!
Art:
Texture
*Draw woodland creatures of your choice- think carefully about the texture of their feathers/fur.
How can you use the resources you have available at home to show the texture of the fur/feathers?
Think back to your drawing of feathers yesterday- how did you show the direction/movement of the lines?
Here are some examples using pastels, pencils and collage: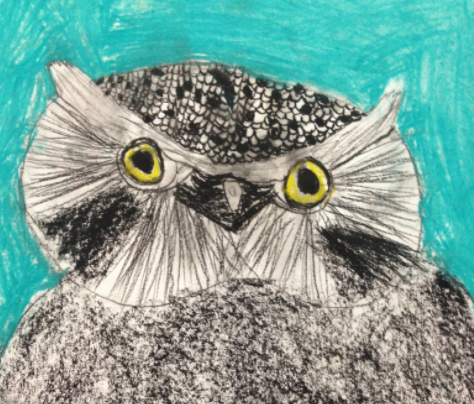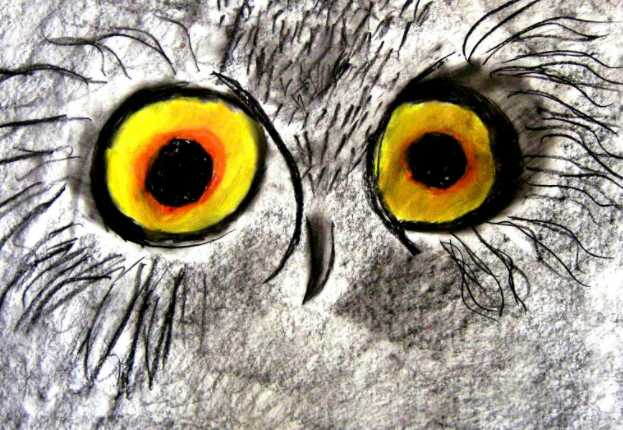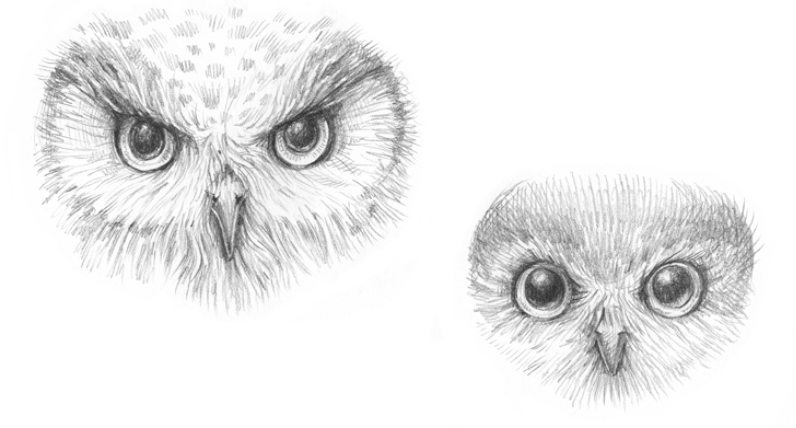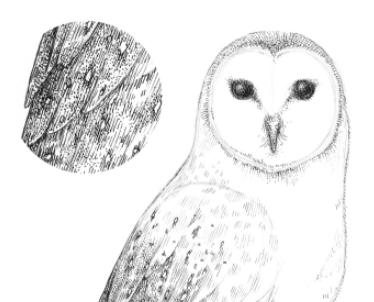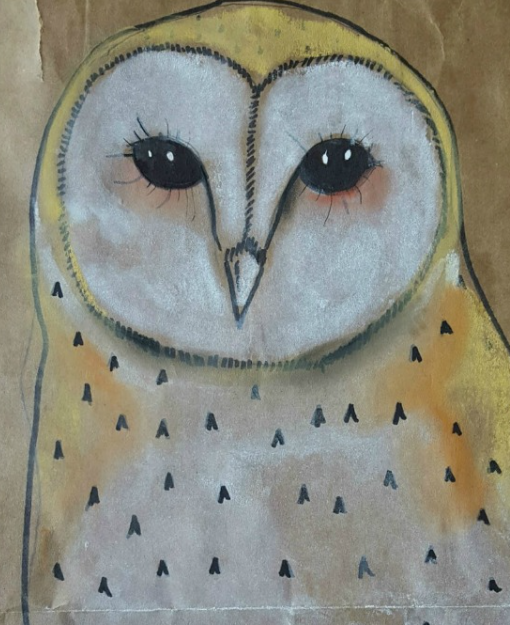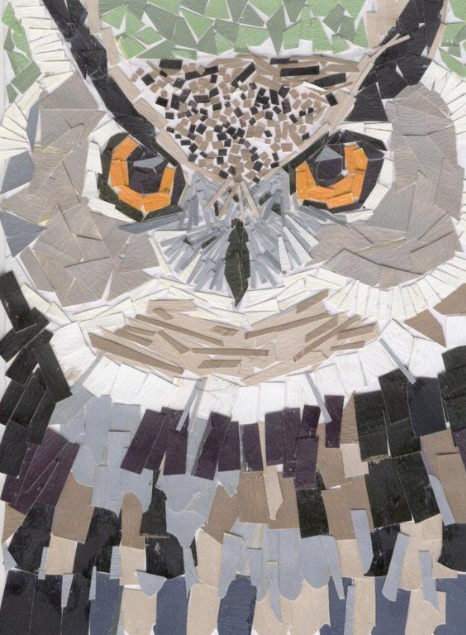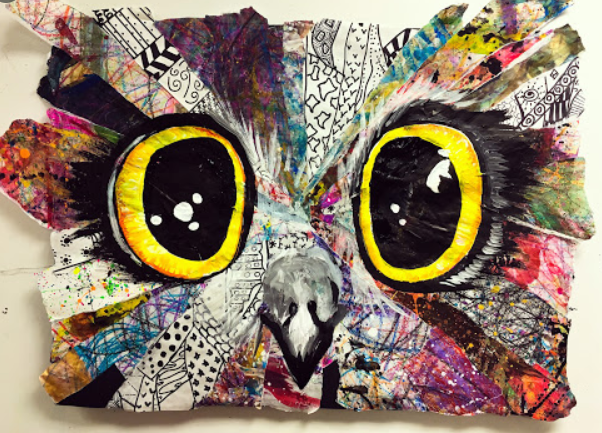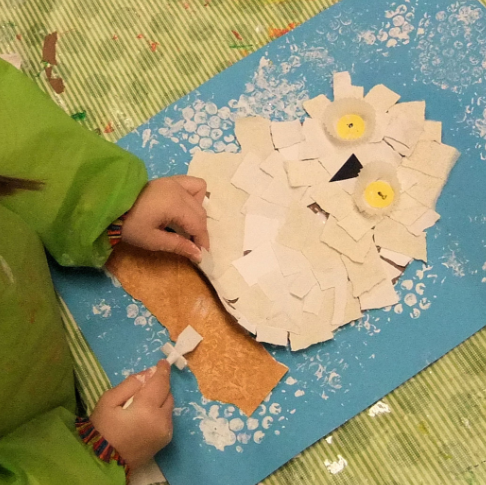 Here are some pictures of owls that you can use to study and recreate in the medium of your choice. Or you can find a picture of a woodland creature of your own choosing: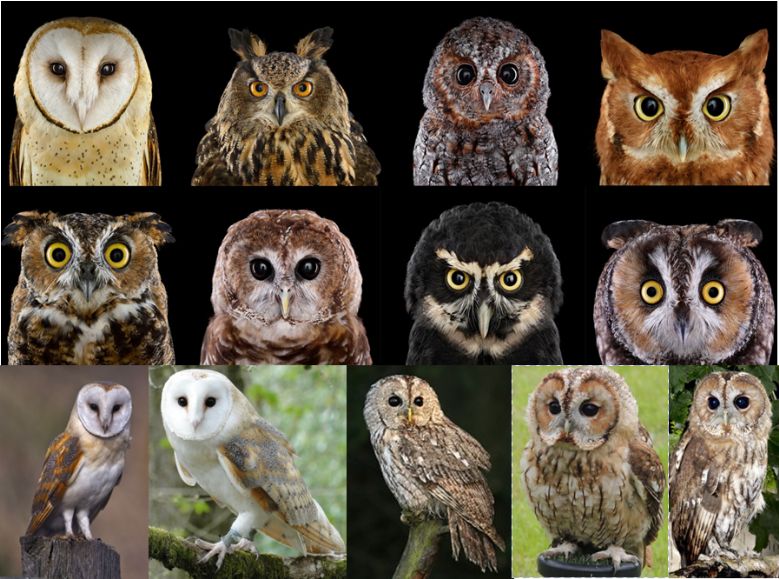 Here are these pictures to print off if you would like to:
If you would like to end your day with a peaceful time of relaxation, you might like to listen to the short meditation below.
We hope you had a good day and thank you for working so hard at home.