1 Monday
Reading
If you have a Read Write Inc Phonics Book Bag book read this again. Also, read some of your colour/stage level book. Talk about what you have read using the questions below. You should aim for at least 15 minutes of reading. Record your reading in your home journal.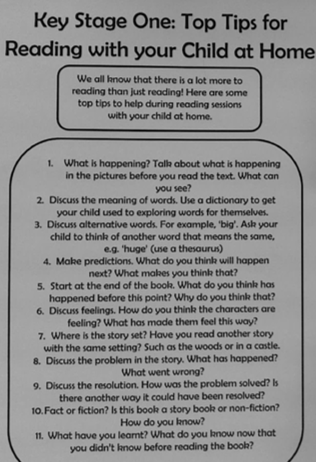 Maths
Practise your counting in 5s. Can you count up from 0 to 25 and then 0 to 60 in 5s? What songs can you find on YouTube to help you remember your counting in 5s?
Can you use the Plat square to splat the numbers you say when you count in 5s? What patterns can you see? Splat Square
Could you make your own counting up in 5s number line?
Spelling
Write down your new spellings onto the next page in your red and white A5 size Read Write Inc Spelling log book.
Spellings this week are:
Join, large, bridge, gentle, giant, magic, brother, father and we.
Phonics
Can you read the alien words on the attachment below?
Challenge - Could you use your sounds to make up some of your own alien words? You could make an alien to go with each of your alien words.