08th February 2021 Monday
English: Reading - Zoom Input at 9:30am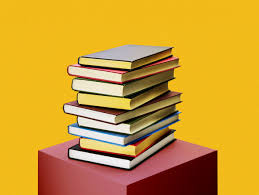 Monday morning is reading time. Today we will be focusing on the key reading skill of inference.
There is a choice of texts today:
EXE is the text for those of you wanted to try age-related questions.
GDS is the text for those of you wanting to challenge yourselves by trying greater depth questions.
Choose your text below and please read the text very carefully.
Now you have read the text, have a go at answering the questions below:
Once you have answered all of the questions, use the document below to mark your work.
Dick Turpin
We will begin reading the book 'Legends and Lies' today!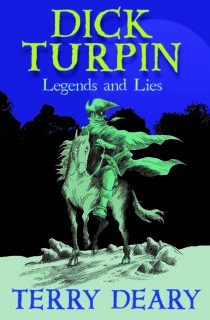 Spelling
Spelling lists for Group One and Two for Monday 1st February - Friday 12th February 2021 can be found on the class page under Spelling.
Unit 9 - ie and ei
Task: Complete Choose the Right Word on page 45.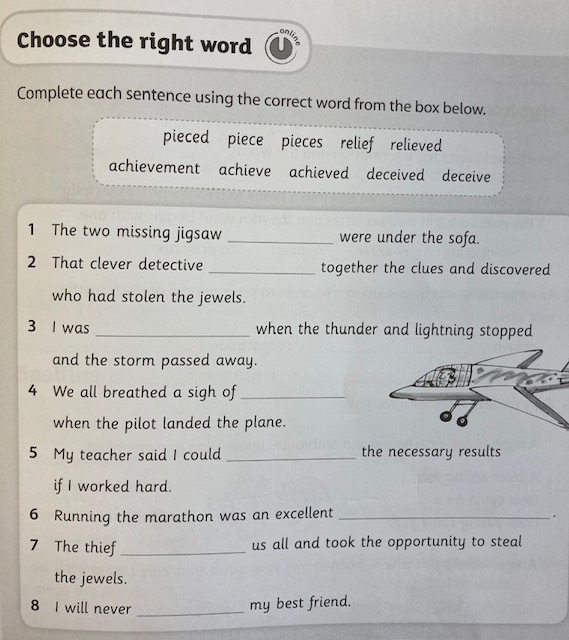 You can check your work using the answers below.
Maths: Zoom input at 11:00am
We are beginning a 2 week focus on Algebra.
What is algebra? With computer games you play by running, jumping or finding secret things. Well, with Algebra you play with letters, numbers and symbols, and you also get to find secret things! Once you learn some of the "tricks", it becomes a fun challenge to work out how to use your skills in solving each "puzzle".
Today we will be looking at finding a rule - one step.
We will be looking at function machines. You input a number, complete the function, then you get the output.
For Example: for the function machine below. If the input is 1 you x4 then the output is 4.
Try these questions below: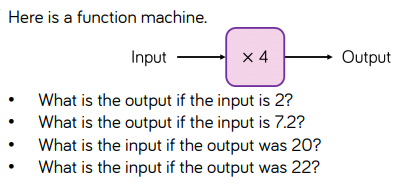 Watch the video below. This will be especially helpful if you are unable to join in the zoom lesson:
Task: Complete the activity below. Try to complete as many questions as you can.
Now you have finished, you can check your answers and mark your own work using the answer sheet below.
Mastery challenge
Try this mastery algebra challenge if you wish.

Google Classroom: percentages recap
Please complete the percentages recap quiz on Google Classroom if you have not already done so. This was posted last Friday, but we did not alert you to it - we are sorry. You have until 3:15pm Tuesday to do this. Thank you.
Weekly Homework
We are aware that some of you have mislaid your homework books. To help with this, the homework for the week is below. Please complete by Friday - we will mark this at the afternoon Zoom. Please note both reading and mathematics homework are in the link below.
Science - Zoom input at 1:30pm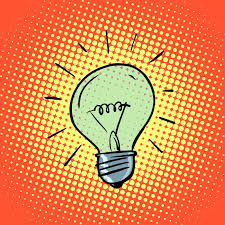 For our science lesson this week, we will be testing your knowledge of Electricity and Circuits with an amazing Kahoot quiz.
As always, you will need two devices for this - a laptop and a phone for example.
Join us at 1:30pm for the BEST QUIZ EVER!
You need to go to kahoot.it on one of your devices.
You can test your knowledge further after the zoom session by taking one (or more) of the quizzes below. Just click on the link to get started:
KS2 Electricity Quiz from Education Quizzes
Science Kids Electricity and Circuits Quiz
Switched on Kids: Electrical Safety Quiz
The results from today. I'm impressed that Kieran, Daniel M and Daniel D (Rick Astley fans) managed to pull this off!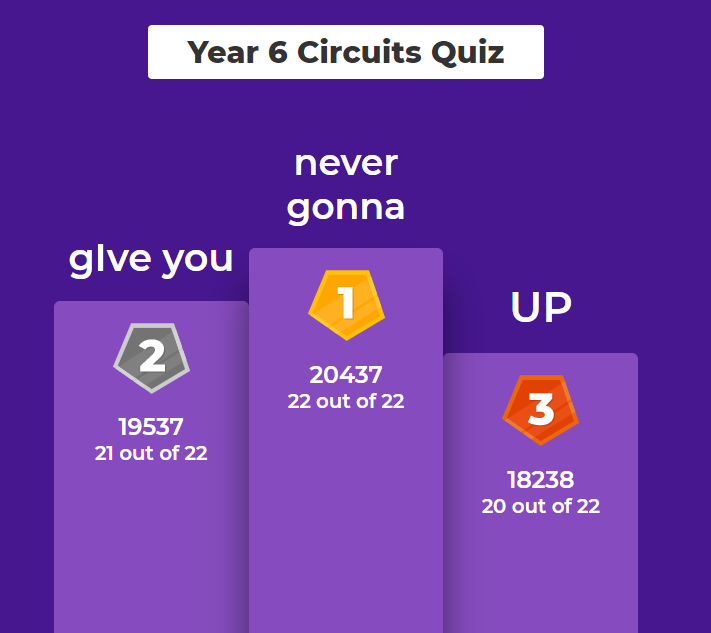 On This Day in History: 8th February 1587
Mary, Queen of Scots is beheaded at Fotheringhay Castle aged 44 after being convicted of plotting to assassinate Elizabeth I in the Babington Plot.