08 February 2021
PSCHE
Today we are thinking about what makes us unique online.
Why do you go online?
I go online to talk to my friends and to complete work for school. You might go online to play Among Us. Maybe you enjoy listening to songs on YouTube? Maybe you are brilliant at creating your own games online?
Why is it good that we are all different online?
How can our online identity be different to our real identity?
Watch this poem:
Then think about these questions:
What would it be like if we were all the same? • What's good about being different online? • How many ways are we all different online? • Do we always have to agree with/have the same view as other people?
Maths
This week we will be beginning our unit on fractions. Today we will be discussing the difference between unit and non-unit fractions.
Firstly, you need to understand that the numerator is the top number of a fraction and a denominator is the bottom.

A unit fraction has a numerator of 1.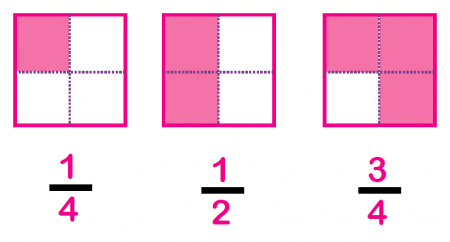 Non- unit fractions have numerators which are larger than 1.

Have a look at the PowerPoint and then have a go at the worksheet.
Spellings
We will watch the video for our new spelling unit in our English Zoom session. For the next two weeks, we will be focusing on the 'sc' sound. Once you have watched it, please have a go at Spelling Zone (Unit 8) in your purple books. We will continue with this unit after half term too.
English
You have two tasks today:
1. We will begin the week with a reading comprehension. I thought you would enjoy one about David Attenborough! Choose which level suits you best and mark your answers at the end.
RE
Watch this video of Trolls: https://www.youtube.com/watch?v=J1Exr0AGsrs
Now read the story in the PowerPoint. Can you tell me how the story links with this part of Trolls? How are they similar?
Now think about these questions:
What do you think of Ethan behaviour at breakfast?
What do you think made Ethan realise that the way he had behaved at breakfast was silly?
How did Ethan feel?
How did Ethan show he wanted to give and not just receive?
What made Ethan happy?
What do you think about giving and receiving?
What has been your experience of giving and receiving?
Who can think of a time someone in this class gave someone to someone else?
Do you think you give more than you take?
Which is easier?
Is it easier to give when you are sad or happy?
Listen to Jack Johnson's song.
https://www.youtube.com/watch?v=lvY0RKZZPuc
What is Jack Johnson talking about?
Task: Write your own song about giving and receiving. You can use the lyrics below to inspire you. I'd love to hear/see the final songs!
http://www.azlyrics.com/lyrics/jackjohnson/thesharingsong.html
How is giving and taking important in a friendship?
What could you give more of?